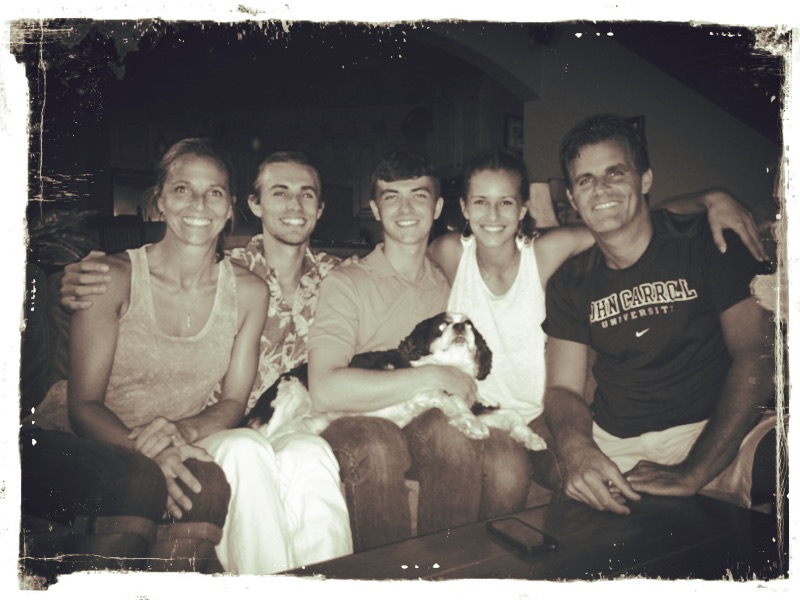 Welcome In Love!
So, this is my fam damily. I am a daughter of the King blessed with an adoring husband of 24 years who I love to pieces and three beautiful children ages 23, 21, and 19. Empty nest took me by surprise. Just the other day I had three kids coloring walls, tearing up books, filling up bug boxes, and building pillow forts.

Now I have tuition bills from three universities and an empty house which only echoes the beautiful chaos that once filled rooms and breathed life in the air. Silence looms.

But, I'm good. Christ's love for my family never fails, His unconditional gifts of grace and mercy prove his commitment. Our three children light our world with their beautiful faith, genuine kindness, musical moxie, creativity out the wazoo, and downright hilariousness. Blessings abound.

Facebook
Twitter
Pinterest
Instagram
StumbleUpon
Watching my kids morph into adults continues to teach me more about who I am and the meaning of life than all the formal education inked on my resume. I often muse in rhetorical wonder over what Mr. God was thinking when he put me in charge of three kids. He's quick to remind me of my capabilities, but sometimes does so while crossing his fingers behind his back. Hmf

The last twenty-three years I've run the gamut as a working mom, work-from-home mom, stay-at-home mom, and now empty nest mom. Motherhood stirs my soul, moves my heart, awakens my spirit. If I'm honest, at times it also blisters my bliss, worries me raw, and muddles all ability to think.

My journey of faith includes profound wonder, humbling failure, painful diversions, and glorious blessings. God always knows what's going on with the state of my heart, which is a template for my demeanor – and in turn a measure for the quality of my mothering. Some seasons earn Golden Globes, others not even honorable mention.

Jesus keeps encouraging me to Carrie Underwood my mothering style, reminding me my children are his, after all. Everything will be fine-o if I just put my Trust in him. Although I'm learning to let go of the wheel one white knuckle at a time, I still pretty much stink at it.

All I know for sure is being a mom is a gift. Timeless, priceless, patternless, and endless. This journey we share as sisters in Christ and mothers by heartstrings allows us to connect in the deep recesses of our souls in ways only a mother can understand.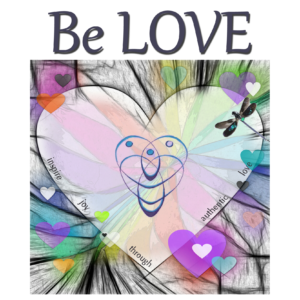 Our seasons are many, struggles are real, anxieties are universal. And our LOVE for our children transcends time and space. LOVE is the prism reflecting Christ's blessings in all the various shapes, colors, designs, and experiences imaginable. Click & Tweet!
Motherhood is a miraculous institution. Being up for the task 24/7 often requires a second-hand miracle! God gets it. We don't always. And that's okay. He gave us a Divine sisterhood to share in the experience which includes the awe, wonder, and exasperation.
I invite you to join me in this space as we wander into our mom hearts and reach upward to Jesus for understanding about the beautiful kaleidoscope of motherhood.
Because I don't know about any of you, but I need to find out what's going on inside me most days, help me Jesus! Which is why I look forward to connecting heart-to-heart so we can inspire, encourage, and love one another as we learn more about ourselves and the beautiful role we've been given.
I look forward to hearing from you! Contact me here.
Let's know love and Be LOVE, sisters.