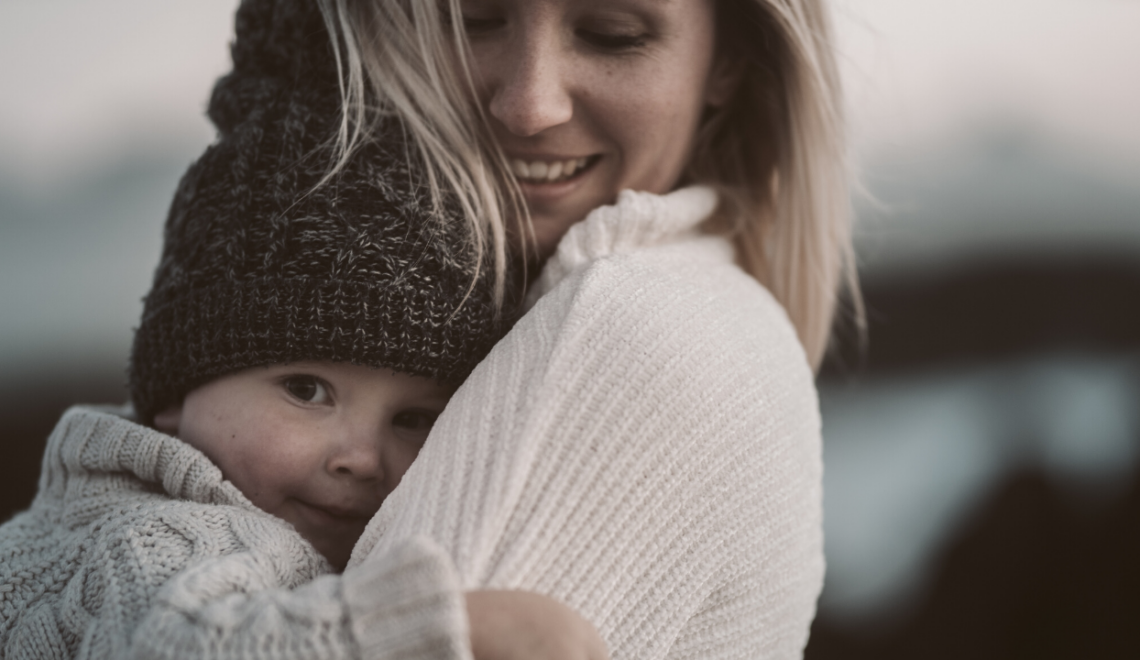 Okay, friends….so, raise your hand if you are a mom who:
Feels overwhelmed, wrestles with mom guilt, or believes you are not enough
Second-guesses decisions and feels like you are alone on an island some days
Pretends to have it all together despite feeling lost, confused, and desperate for help
Longs for better communication and a deeper connection with your kids
Has a hard time letting go and worries about your kid's future
If any of these scenarios sound like you, then you are just like me! According to the calendar, I've been doing this mom gig for 27 years. And for 27 years, I've been floundering around trying to make sense of how to parent.
As moms, ensuring the health, safety, & well-being of our kids is only one enormous responsibility we have in life. Other roles may include wife, volunteer, career person, caregiver, coach, etc. When so many moving parts vie for our attention, the load can consume us. At any given moment, one or more of these areas can break down and leave us reeling. And if we aren't careful, the overwhelm can suck the life out of our being and steal our joy.
I've been there. When my house was full of littles, my hubs traveled for work. Over time, my exhaustion turned to resentment, which birthed marital strife, which resulted in sleepless nights. During the teen years, the battles over independence left me frazzled, which morphed into eating stress for breakfast, lunch, and dinner, which brewed up ulcers in my belly.
I'm not sure who said, "don't sweat the small stuff," but I had a book by that name sitting on my bookshelf when my kids were little. Let's just say I thought it was a b.s. concept because everything in my mom world felt like big stuff at the time. Like what is the "small stuff" when we are responsible for keeping human beings alive and well?
Welp. I realize now a lot of the stuff that wound me tight or weighed me down was really insignificant in the grand scheme—although I wasn't buying it at the time. It's hard to see through the weeds….
But now, because of space and time, I can see clearer. I understand that the small stuff really really really isn't worth sweating. Life is just too dang short.
As an empty nest momma, I often wish I could turn back time. Because now that I am sitting in the future, I realize most of the stuff that worried me sick, drove me bat sh%& crazy, and left me dumbfounded, was really just small stuff in the grand scheme. All that matters is the big stuff: love, grace, presence.
What I came to learn the hard way is the value & importance of slowing down. To pause long enough to take a step back & evaluate what's going on in my soul and focus on what really matters and brings me life—-my family, in all its wonder and wonkiness.
I don't know whether you're in the throes of littles, the sweetness of the elementary years, the drama/heartache of middle school, the push/pull of teenagerland, or staring into the abyss of an empty nest. What I do know is these seasons fly by. Every passing year I'm reminded that right NOW is all that matters. This moment. Good or bad.
Regardless of the stage we're in, the only way to bend time in our favor is to immerse ourselves in the present. In the messes, joys, trials, celebrations, painful moments, & idyllic experiences.
To experience any of these scenarios means we are still here. Alive and breathing. Blessed.
None of us enjoy second-guessing all of our mothering decisions or feeling stress from fear and worry–especially during these challenging times with COVID-19. We definitely don't function well when we allow mom guilt or the sense that we are not enough to weigh us down. But if we love ourselves the way we love our kids—offering ourselves the grace to learn and evolve right alongside them, then the entire experience of motherhood can be a beautiful and more peaceful journey even amidst the tough stuff we deal with.
In this course, you will learn 10 practices to help you stop sweating the small stuff so you can stay focused on the beauty and richness of the big picture. All of the practices center around changing your perspective. Because when we intentionally change how we view ourselves, our kids, and how we view motherhood in general, the conscious awareness keeps our mom guilt, insecurity, and worry in check so we can feel confident, content, and peaceful… at least on most days. This helps us better connect with our kids and build deep and trusting relationships.
These 10 practices help change the way you see yourself, your kids, and motherhood in general–leading to personal transformation and a beautiful, more peaceful journey even amidst the tough stuff we deal with:
Mindful Self-Care: cultivate a healthy mind and heart so that you can manage the big emotions around motherhood
Mindful Self-Compassion: remember that being perfectly imperfect is enough so that you don't drown in mom guilt
Mindful Letting Go: provides freedom from fear, worry, and the need to control so that you can trust the process
Mindful Vulnerability: connecting authentically with others so you don't feel like you are alone on an island
Mindful Presence: learn to bend time in your favor which reduces anxiety and overwhelm
Mindful Allowing: finding the resolve to let your kids manage their own struggles so they learn from the heartache and you don't collapse from trying to carry the weight of their world
Mindful Observing: learning from kids older than your own so that you have a head start on what to expect with your kids down the road
Mindful Connection: creating an environment to meet your kids where they are at so they feel safe opening up to you
Mindful Non-reaction: tools to reduce stress and frustration, making room for more joy
Mindful Mission: creating a family mission statement so that you experience a wholehearted family journey
I dig deeper into each of these practices in my new online course, Mindful Mothering: 10 Practices to Make Mom Life Easier. Each session includes a video discussion where I explain what these practices look like in my life, along with some colorful stories on how I came to learn the lessons the hard way. (oof!) The sessions also include downloadable worksheets with self-reflection questions to help guide you through how these mindful practices can serve you in your motherhood journey.
The transformation I have experienced as a mom and the collateral beauty of what this evolution has done in my relationships with my kids is profound. I am a much healthier me, which translates into a more connected and enjoyable we.
I want you to experience the same freedom, which is why I created this course. You are not alone in how you feel, momma. It may indeed take a village to raise a child, but I say it takes a village to care for the village. This course is designed to do just that.
Here is what the most recent participant had to say…
[su_quote]Every mom needs this course! Shelby Spear is a wise and deeply compassionate mother with well-worn experience, and she has created an INCREDIBLE resource to help moms through their parenting journey, no matter what age our kids are or what season we are in. Her course will guide you through important steps full of valuable insights and practical advice on parenting and our mental well-being. Shelby has a way of reaching deep into every mom's heart and revealing all the challenges and struggles we face while raising our kids. She is real, she is vulnerable, and everything she shares in each "Practice" helped me grow into a more mindful mom, a healthier person, and wiser woman, too. We all need encouragement and support because motherhood is HARD. This resource she created is a gift every mother needs to have, now more than ever. I've learned so much from her and I know you will too. – Christine Carter[/su_quote]
I look forward to seeing you on the inside!
love & light, mommas!