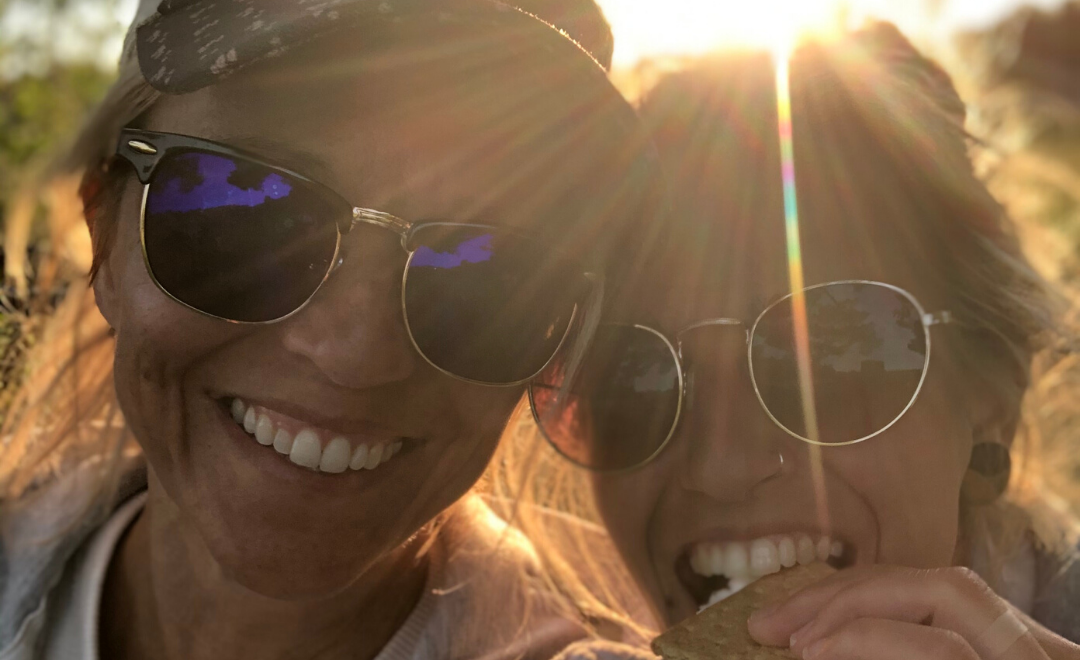 God is everywhere. I remembered that last night while hanging with the hubs and our 22 yo. Not that I actually forgot God was everywhere. More like I couldn't see or feel his presence last week for a bit.
That's what happens when you go down a rabbit hole of fear. The low frequency of this emotion keeps you in a frozen hum, lifeless, and sometimes hopeless, depending on how rogue your thoughts become. Rogue as in no filters or boundaries to prevent reason from losing its way.
When we allow our mind to become reckless in how it perceives the world around us, we risk tunneling our vision toward everything that's wrong in the world. But the reality is, there is also and always infinite proof all around us of everything that's right in the world. The choice is ours as to what we want to focus our attention on.
Last week I chose to see and experience fear by being consumed with the relentless negative stories in the news. The dysfunction and heartache gutted my sense of hope, making room for darkness to stage a coup. This led to dismay and, eventually, anger. That's the thing about fear, it wears many masks, and none are compelling.
It took God speaking through a bottle of ranch dressing to get my act together. As in a bottle of Ken's Ranch that I chucked across the kitchen during a major meltdown. Unfortunately, the lid wasn't screwed on, so after the bottle hit the fridge and bounced onto the floor, ranch dressing sprayed everywhere. The oily white stuff was all over the appliances, wood floor, counters, and stove-top. Also on the walls, ceiling, sink, and in a zillion nooks and crannies that I probably have yet to find. In an instant, my world stopped, and I got very calm. Then proceeded to listen to God speak to me for the next 90 minutes of clean-up duty. I share the details of his message here.
Last night I chose to see and experience God by being fully present. I chose to both accept that hard things are happening all around us, and remember that God is good. I chose to intentionally anchor myself into the truth that God's love looms large and is big enough to conquer every evil. I chose to live from my heart space and ground myself in what I know to be true, and I told my headspace and all of its worrying and projecting doomsday narratives to buzz off.
Turns out, this is the best lifeline on the planet for dealing with fear: moving from the mess in our minds to the hope in our hearts. That's the source of our strength—the headwater of our healing.
You'd think as a lover of Jesus, this mindset would come easy for me. And usually, it does. But, last week it didn't. I was like the father of the possessed child crying out to Jesus, "I believe. Help my unbelief." What a relief to know Jesus meets us in these agonizing gaps. And in ranch dressing debacles. Lord, have mercy.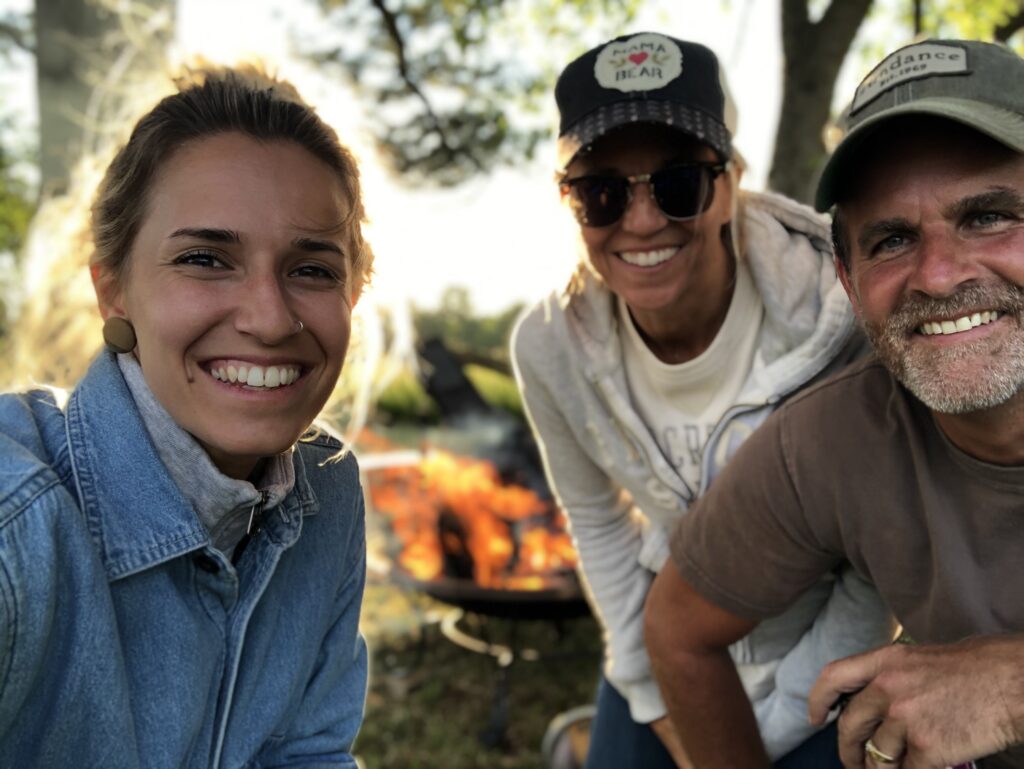 Last night I believed. Maybe it was the four delicious and sugary smores I shoveled in my mouth that brought me back to my senses. Or the perfect sunset reflecting off the faces of those I loved. Or the smell of pine burning in the campfire. Or maybe the thousands of bug butts sparkling in the field. Or the sound of music echoing under the stars. Honestly, it was probably all of it. And only because I chose to see it. "Blessed blessed are your eyes because they see, and your ears because they hear…"
Today I might need help in my battle with fear. Either way, God is with me. God is for me.
Today maybe you need help. And God is with you. God is for you.
God is with and for every one of us because God is everywhere, and he loves us all unconditionally.
For all the talk of fake news, this is the GOOD NEWS we can count on.
"…the Spirit of the Lord is upon me,
for he has anointed me to bring Good News to the poor.
He has sent me to proclaim that captives will be released,
that the blind will see,
that the oppressed will be set free…"  Luke 4:18
We need only tap into the high frequency of LOVE, which frees us to fully feel and experience God's presence. When we allow our heart to be reckless in how we perceive the world around us, we can't help but swallow the all-encompassing elixir of hope.
This is what drives us to be better. To do better. And to be the change we want to see in our families, our relationships, and in the world.
Prayer gets us here. Prayer keeps us here.
Lifting all of you in prayer, sweet mommas!

Mommas, what if a few simple shifts in perspective could help you ease the doubts, fears, and insecurity that come with motherhood?
I have a new course talking about this very thing called, Mindful Mothering: 10 Practices for a Healthy Mom Life. The course is for moms who:
Wrestle with mom guilt and struggle with feeling like they are not enough
Second guess their decisions and worry about the future
Feel like they are alone on an island
Pretend they have it all together despite feeling lost and overwhelmed
Long for better communication and a deeper connection with their kids
Have a hard time letting go
If this sounds like you, check out what I've put together. There is a free session to sample!