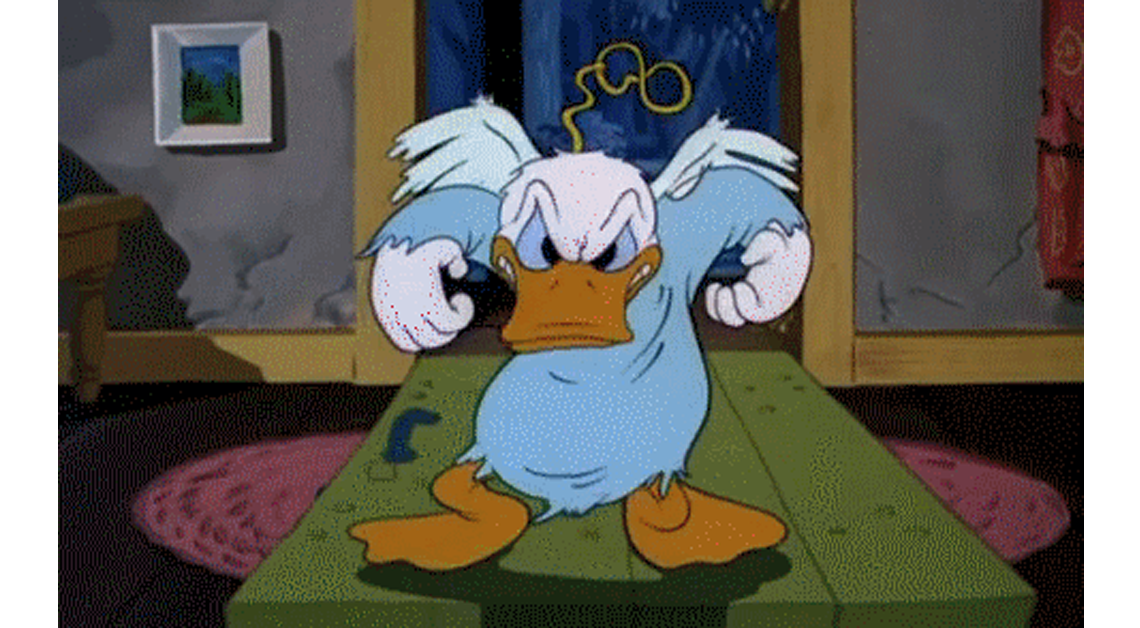 (Day 24 of 31 Days to Understanding Our Mom Heart)
A famous Paul said love doesn't fly off the handle.[1]  A non-famous mom said, "I beg to differ."[2]
The famous guy, whose name begins with P, is known for spreading love and shaping the history of Christianity. Mr. Paul used to be famous for a different reason when his name began with an S for Saul.
Now Saul was seriously lacking in the love department before his conversion. In fact, most of what flew off his handle began with the letter m, like meanness, malice, and malevolence towards Christians. As a reverent and committed Jew, Saul was indignant towards the spread of Christianity and spent his days rounding up and imprisoning followers of Christ.
When we think about kids and parenting, there are striking similarities to Saul's story. When we first become a mom we are inexperienced, uninformed, naive. These same qualities are what veiled Saul from embracing the reality of who Christ was, just like we are clueless as to the reality of what mothering entails.
Pure elation fills our mom heart the moment our miracle is placed in our arms and we can't fathom feeling any other emotion. But then bliss becomes blistering: Sleepless nights, temper tantrums, picky eating, sibling rivalry, scary illnesses. Of course westill love, and love hard. But we can also lose it. As in, fly off the handle. As in, allow our inner Donald Duck to surface.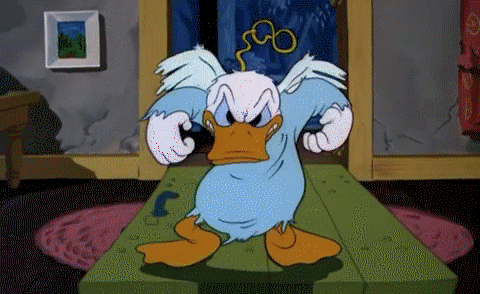 One day while travelling to Damascus a brilliant light from heaven beamed down upon Saul and a voice spoke to him saying, "Saul! Saul! Why are you persecuting me?" Dumbfounded, Saul asked who was speaking. "I am Jesus, the one you are persecuting."
Next thing you know, Saul couldn't see. Blinded by the Light for three days with no idea what was going on.
What does this have to do mothering?  Oh, let me count the ways.
Let's start with a phrase I have heard many times throughout my twenty-two years of mothering, "Shelby, Shelby! Why are you persecuting me?"
"Huh? Persecuting you? I'm exhausted, irritated, overwhelmed. Did you see what my kid did today? I'm at my wit's end. Haven't slept in weeks, barely have time to eat and shower. Pretty certain I'm the one being persecuted here!
And by the way, who is this speaking?"
"I am Jesus, the one you are persecuting."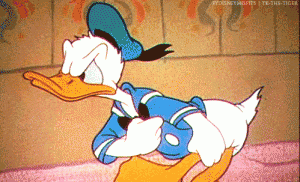 "Ohhhhhhhhhhhhh. Um, Hi, Jesus…  Ha Ha, eh em, so nice of you to drop by."
Being told we are persecuting Jesus is a whack upside the head and an elephant stomp on the heart. Which explains why I continue to pray to do the things I know I should do but still do the things I shouldn't;[4] concussions.
I've endured many, many head traumas over the years from the skull whacking. And I'm hopeful Jesus takes my memory malady into consideration on judgement day.
Despite all he had done to persecute Jesus, the good news for Saul was Jesus told the people of Israel Saul was His chosen instrument to bring the message of eternal life into the world. Jesus restored Saul's sight revealing to him the Light and truth of Christ as the newly named Paul. No one besides Jesus shaped the history of Christianity by sharing Jesus' love with others like the apostle Paul.
Despite all we may do to persecute Jesus in our tyrannical moments and mommy rage, the good news for us is we are God's chosen instruments for bringing literal life into the world. Although we occasionally slip into a period of spiritual blindness, Jesus waits patiently and restores our ability to see him clearly and find His grace in the grind. No one besides Jesus has shaped the history of raising children by sharing Jesus' love within family like the apostolic of motherhood. Click & Tweet!
During Paul's ministry of spreading Christianity he had a permanent physical ailment to contend with. What he called a thorn in his flesh. Paul accepted the irritant as a necessary plight to keep him honest about where his knowledge and understanding came from, Jesus.
Moms have plenty of thorns in the flesh to contend with. Perhaps these irritants are intended to keep us honest about Christ's message for us regarding our role as parents. Paul tells us our goal is to raise Godly children. [5]
And part of raising our kids in Christ is to practice love as best we can which includes loving ourselves even when we screw up and lose our shizzle. We may go blind temporarily, but coming to the Light is rewarding every time.
Deep breath, crazy Mommas!

For those of you who may have stumbled across this post, please check out the story behind our 31 day journey towards understanding our mom heart here.  You will find links to all the other days posted. Welcome!
[1] 1 Corinthians 13:5 [2] Any mom [3] Luke 5:22 [4] Romans 7:19 [5] Ephesians 5:1-2 #LentChallenge