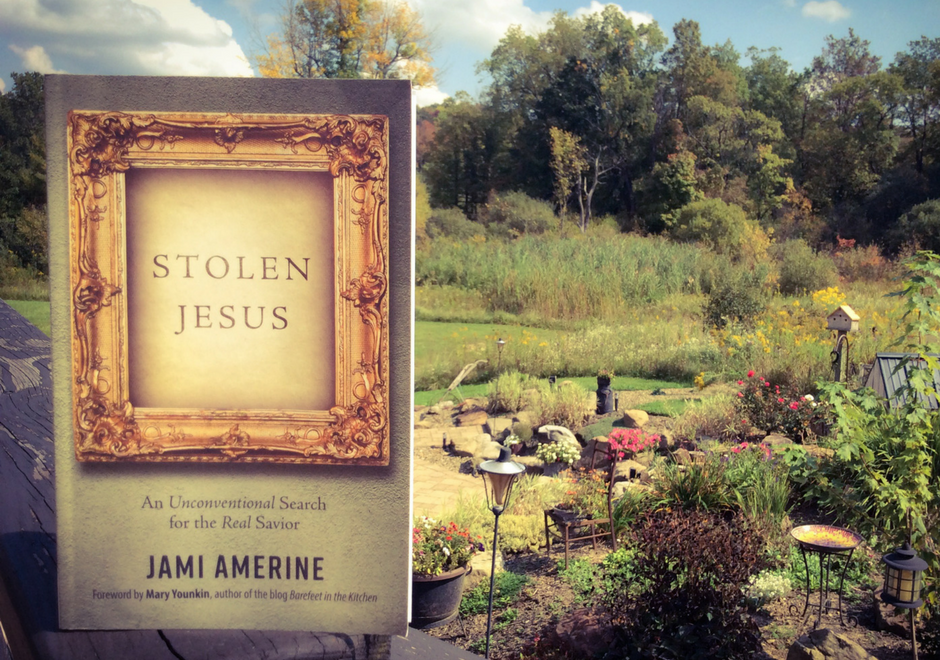 Do you know Jesus? The Real Jesus? The word-made-flesh who loves you to the core because, well, in your core is where He sits?
I'm not talking about the Jesus you hear others talk about or the Jesus you read about. I'm referring to the Real Jesus, your Divine friend. The I've got your back no matter what and nothing you do or don't do is going to change this truth bestie.
There is only one way to know this constant companion: to spend time with Him. To sit in His presence and let Him speak sweet truths into your heart. The truth about who you are as a part of Him and the real deal about who He is as a part of you.
And even though, as busy moms, finding such precious freedom to do so can seem impossible, getting to know who we are in Christ can carry us through the best and worst of times.
If you are anything like Jami Amerine, and who among us isn't, then I guarantee your love journey with Jesus hasn't been clear eyes and full heart at every step. Getting to know the Real Jesus through the muck of misrepresentation and mire of misunderstanding takes hard work and a boatload of courage.
With so many conflicting, worldly voices vying for our attention, it is easy to become discouraged and deflated in our quest to find our way into the "in crowd" of all things Savior. Allowing ourselves to feel the sense of belonging Real Jesus longs for us to experience means taking brave steps into the wilderness—away from the noise of the flesh and into the quiet space where only His still small voice is audible.
Only here can we find Him in His purest form—as is; Holy and whole.
Which is exactly what Jami did in her new book, Stolen Jesus: An Unconventional Search for the Real Savior. She stepped into the barren desert, sat at the feet of Stolen Jesus, and begged Him to empty her heart of all the lies about who He is so He could replace the emptiness with the fullness of who He always was.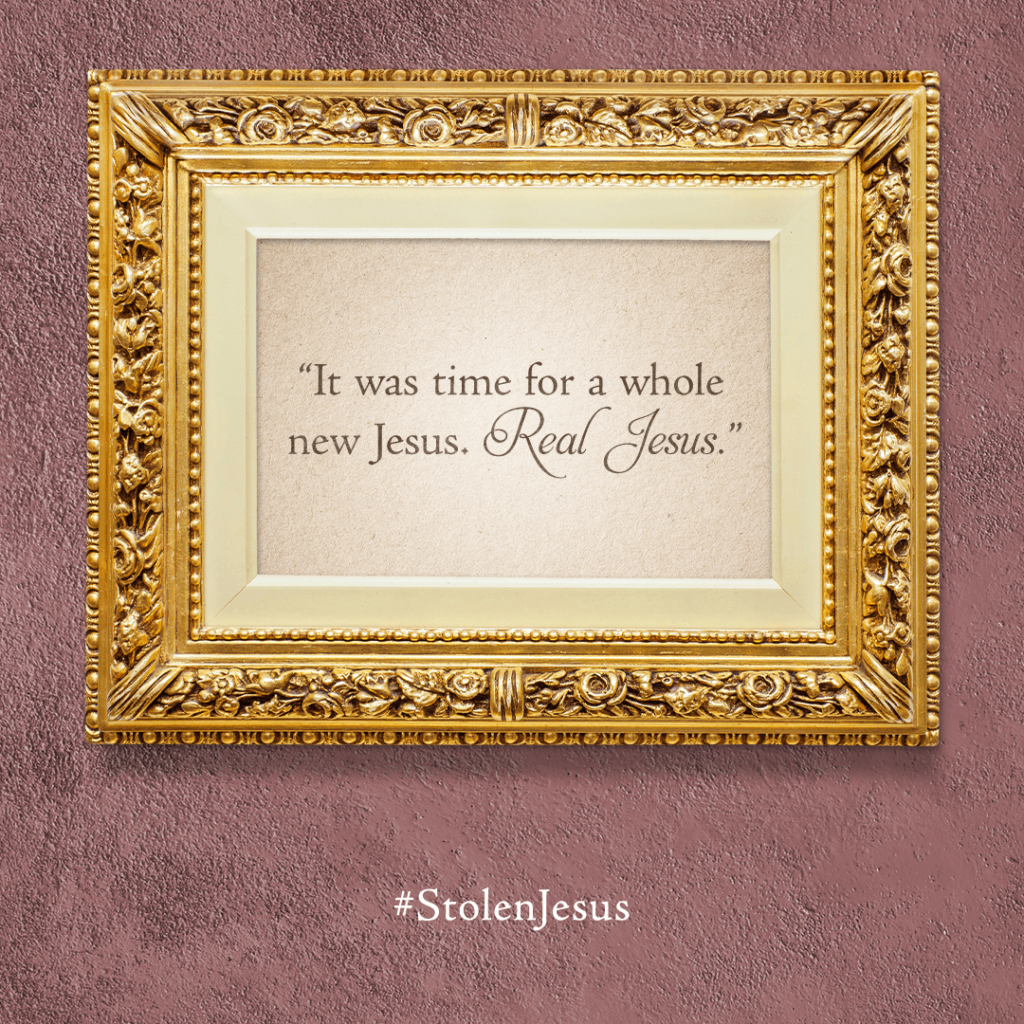 Jami shares her journey with a rawness and realness that stops you in your tracks. Her genuineness stirs and awakens, leaving you in a puddle of tears. Then before you blow the last sniffle from your nose and collect your emotions, her humor splits you wide open, leaving you rolling in laughter. The balance between the two is breathtaking.
Getting to know the Real Jesus is both fun and heart wrenching. First, because He's all that and then some. Second, because being human necessitates a holy unraveling of the third kind if we hope to find out who we are in Him rather than who we are in the world.
And no better way to embark on the journey than to have Jami as your guide. Her authentic sharing about her own path to knowing Real Jesus will inspire you. Her encouragement will embolden you. Her willingness to be vulnerable will undo you. Each of these in holy and whole measure.
If I haven't convinced you yet, take her words for it. This snippet is a mere morsel of her beautiful testimony:
"How I have failed and how I have succeeded were at the core of my search for the Real Jesus. The insane and ridiculous, the less than, the more than, the trials, the burdens, and the triumphs are at the heart of the sacred and the sticky that have drawn me to this place, a place that looked very much like freedom and what I would soon call New Covenant Living.
The song and dance I continued to perform over the years was all about what I could do to make Jesus love me…there was a frantic part of me that knew I needed to find the Real Jesus. But He was muddled by Mormon Jesus, Americanized Jesus, Catholic Jesus, Baptist Jesus, Mean Jesus, New Age Jesus, Hippie Jesus, and a wealth of other characters by whom I had been misled. I wanted Jesus, and not my parent's Jesus or the Jesus from Sunday school as told by a cucumber and a tomato in a vegetarian musical. Not Tent Revival Jesus, not High School Jesus, not any of the other characters that bounced in and out of my life.
I wanted Jesus with me, wandering my halls, searching my heart…the more I allow Him to be all-in-all instead of trying to make Him fit my brain, the more real He becomes. And this is epic. "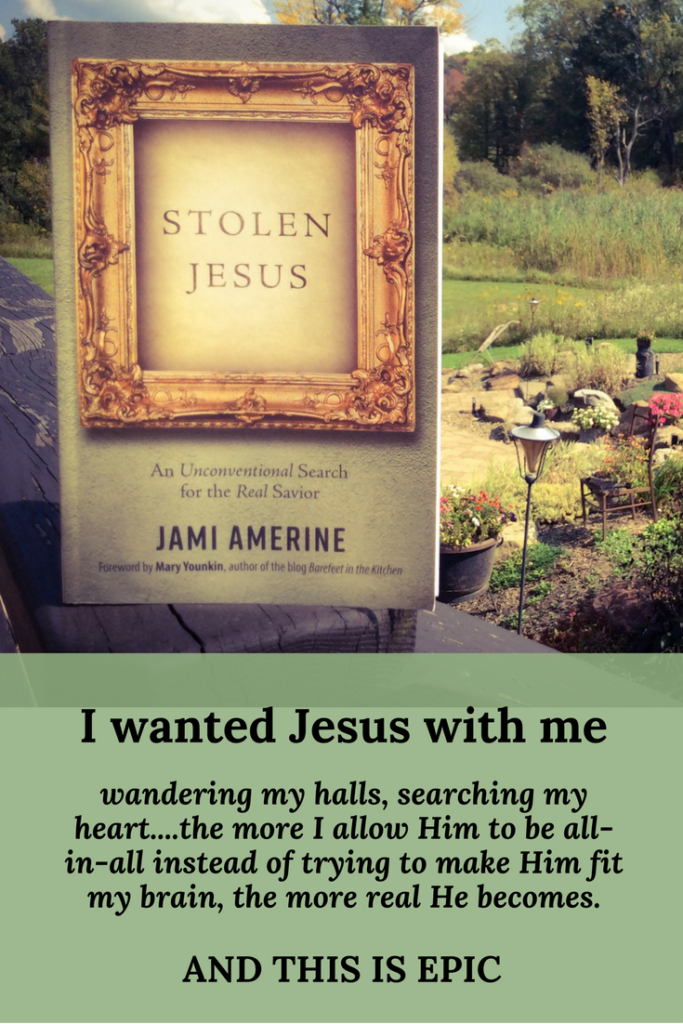 Jami's book is epic. In every heartfelt way. Join her as she shares with humility and grace, honesty and insight, the long and winding route taken in pursuit of True Love. She knows the Real Jesus. And makes it possible for you to begin really knowing Him too.
And the closer we become to Jesus, the better mothers, wives, sisters, friends we are to others.
Listen for His voice, crazy Mommas!

Would love to have you join the family! Sign up and receive your free download "Who I Am as a Mom in Christ"   and please join me in October for Write 31 days where you'll hear a Christian mom (me) and her Jewish step-mom friend (Lisa Leshaw) talk about Real Psalms for Real Moms! Sign up here