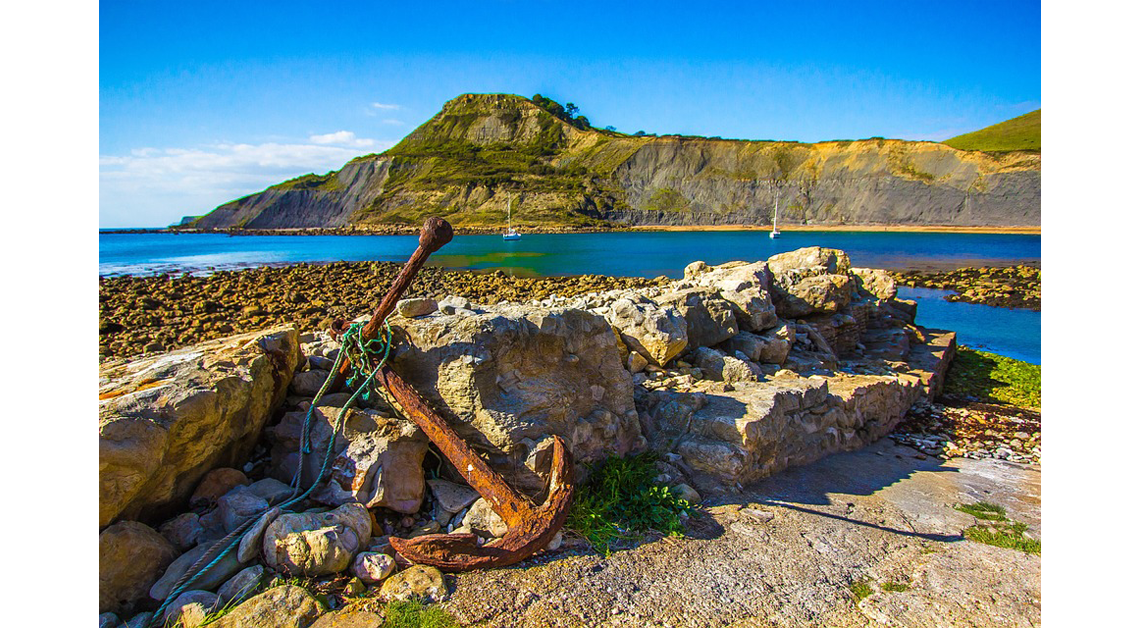 (Day 2 of 31 Days to Understanding Our Mom Heart)
Becoming a mother upends us emotionally. Any idea of what love means prior to having a child undergoes a radical shift when mom adorns our letterhead. The invisible nature of loving a child bears a tangible heaviness. Our chest often caves in with a noticeable downward pull.
I think we can all agree loving on our kids is easy. But knowing how to navigate the ocean of feelings associated with raising our child requires several Ph.D.s. Or at least a tasty Cabernet while watching Parenthood.
At the beginning of raising a family, our mom hearts are tender, unworked, naive, delicate, unsure. Over time we recognize the power of a mother's love in yearning to protect and longing to nurture.
What we might overlook is the undercurrent of our innate devotion. The energy casts a serendipitous bent to expose aspects of ourselves otherwise hidden.
The journey of self-awareness mimics a page covered with invisible ink. True colors lay dormant until water brushes across the surface. We have no idea how we will react, respond, digest, interpret as a parent until certain circumstances stroke our journey.
Having such a bare bones road map opens a door for insecurity to enter. The combination of vulnerability and ambiguity carries the risk of internal discord. And when we consider the neatly packed bags of philosophies, truths, and beliefs we carry into our family dynamic, the fallout can be challenging.
The good news is we have a merciful and generous God who doesn't just create a miracle in our womb and then bust out-of-town. Instead, He surrounds us daily, making himself available at a moment's notice. We just need to remember to call on Him.
When my faith was young, which coincided with newfound motherhood, I did a poor job of seeking and finding refuge in Christ. The overwhelming nature of parenting often relegated my spiritual life to the bottom of the mile long chore list.
A favorite scripture taught me perseverance leads to character and character leads to hope; and hope does not disappoint.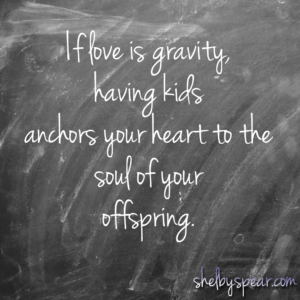 Even though my failure to call on Christ outweighed my discipline to find Him, I kept trying.
At some point my feeble efforts added up enough for me to see His absolute, unconditional, timeless love exists all around us every day.
Children award us the privilege of a built-in spiritual TED talk playing on repeat 24/7 reminding us of this truth. They become the projector screen revealing the profound wonder.
Even still, trying to comprehend the power of God's love requires a quantum leap of faith. Raising a child moves us a step closer to sniffing around the edges of understanding the enormity of His affection. But even a taste of the sweetness helps us navigate through the clandestine waters flowing through our mom heart.
If love is gravity, having kids anchors our heart to the soul of our offspring. What a beautiful harbor from which to observe life.
And since God is love, having a relationship with him anchors our heart to the grandeur of His Grace. What a beautiful vista from which to raise our arms and give praise.
Anchor down, crazy Mommas!