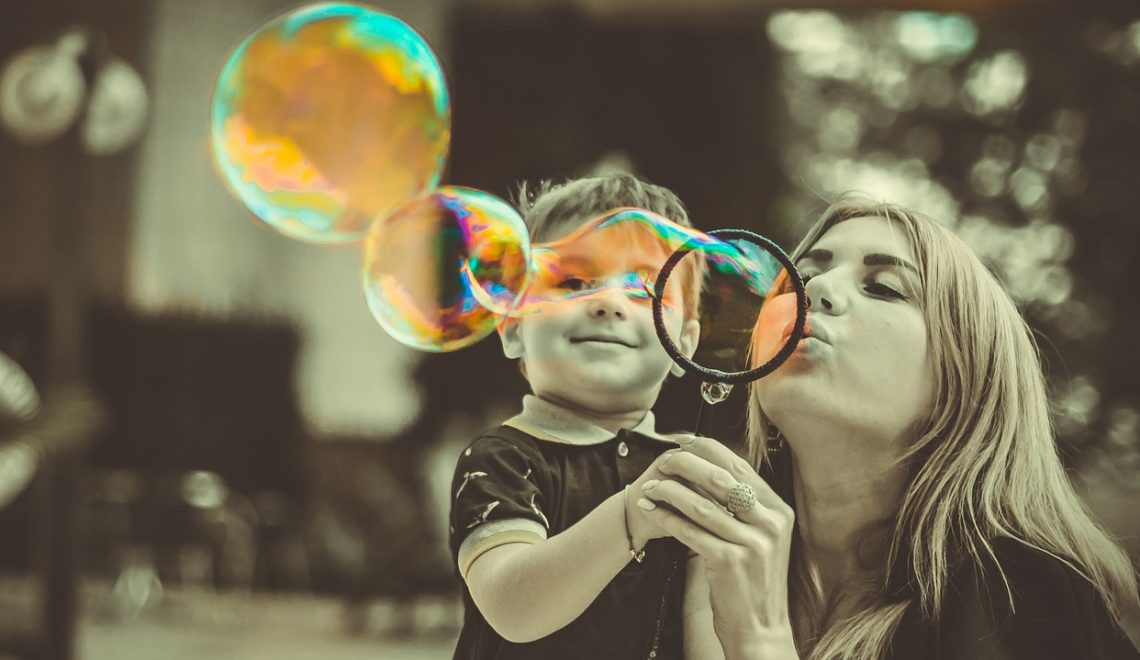 When it comes to love scriptures, 1 Corinthians 13 is the gold standard. We can consider the "love is" mantra an in-depth observation of Jesus' greatest commandment. And while the words are a natural fit for wedding ceremonies, they also illustrate the crown calling of motherhood.
Paul's declaration about love is so right. Not to mention, so hard. Living the Gospel of love is the most challenging simple thing Jesus call's us to do. Sure we know how to love as a mom. But what about the "doesn't fly off the handle, puts up with everything, trusts God always" disclaimers in the full scripture passage below?
Aren't there some days you'd rather add ish to each sentiment? You know, moments when you feel calmish, steadfastish, faithfulish? 
Well, all I can say is some days close enough is par excellence in my mothering realm. I love wide, long, high, and deep…but sometimes loud, cranky, and emotionally wonky as well.
How about you?
Together, let's take a look at what 'love is' in the mom thing by replacing the word love with motherhood. Goodness knows we need reminders now and then about what really matters.
Motherhood never gives up
…even if it takes all day to shake a mood
Motherhood cares more for others than for self
…which is why we need to remember the extent of our self-love impacts how we love our kids
Motherhood doesn't want what it doesn't have
…except for sleep which is very necessary
Motherhood doesn't strut
…it's best to remember sooner than later that parenting is learning school
Motherhood doesn't have a swelled head
…because living between our ears rarely moves us towards a better anything
Motherhood doesn't force itself on others
…but presses in gently
Motherhood isn't always "me first"
…preaching to the choir here, Paul.
Motherhood doesn't fly off the handle
…the mother lode of all things mother love
Motherhood doesn't keep score of the sins of others
…because we should be too busy tallying our own
Motherhood doesn't revel when others grovel
…but chooses mercy instead
Motherhood takes pleasure in the flowering of truth
…humility and grace
 Motherhood puts up with anything
…even irresponsibility, sassy back talk, messy rooms
Motherhood trusts God always
…because that's the best and only option we have for peace
Motherhood always looks for the best
…because we need to teach our kids not to look for the worst
Motherhood never looks back
…because we can only change how things happen going forward
But keeps going to the end
…the journey is our reward
1 Cor 13:4-7  (MSG)
Thankfully, even when we fail to embody these truths in the pandemonium of life, God doesn't give up on us. He displays what love is to all of humanity no matter how often we forget and fail.  His unconditional example reminds us to start over when we slip up, and do our best to live out what motherhood is for our children.
Hallelujah.
Grace and Mercy.
Let's be love, crazy Mommas!

If you liked this post, you might also enjoy Getting Our Mind and Heart Put Right-Beatitudes for Parents
Would love to have you join the family! Sign up and receive your free download "Who I Am as a Mom in Christ"