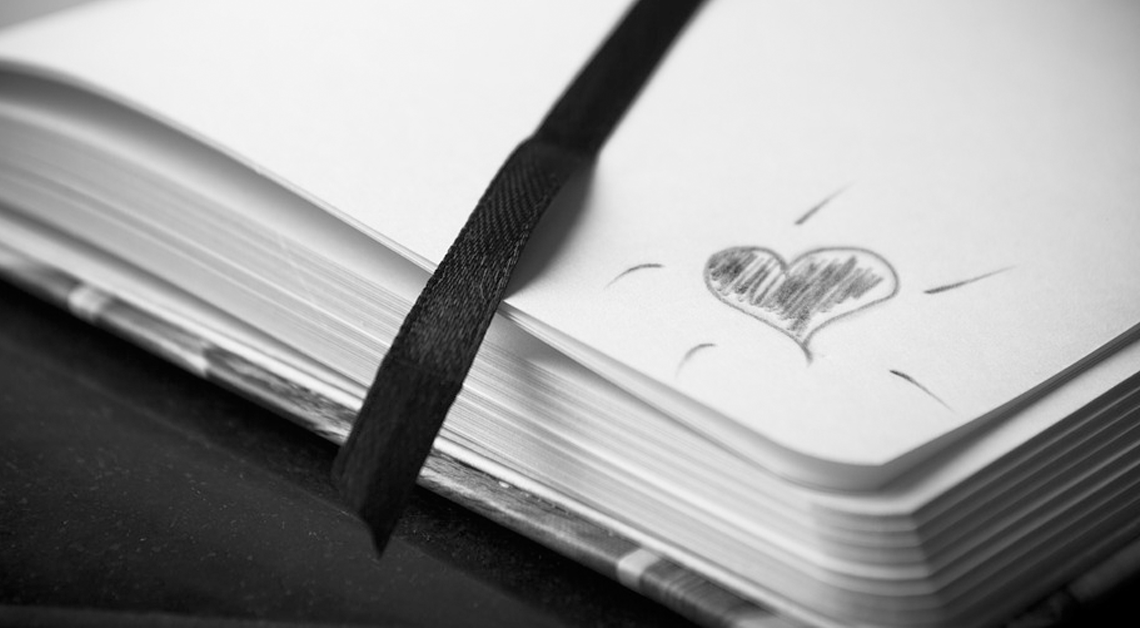 If you're anything like me, you can max out your emotional Visa doing the mom thing on any given day. And whatever feelings aren't dumped from the purchased bag for all to see, still rack up interest of ill-will at a very high rate: impatience over Junior's refusal to clean up his messes, resentment towards daughter's sassy mouth, annoyance over toddler's perpetual whine fests.
Choosing to suppress how we feel in any child-rearing situation can be a sure sign of holy restraint and patience. But if any residual negativity steeps, the debt for lack of mercy still requires payment. Think Divine recompense. Then consider how blessed we are that admitting our shortcomings and accepting Jesus' forgiveness prevents spiritual bankruptcy.
King David gives us a blueprint for engaging in such eternal transactions in Psalm 139:13-14, "Search me, O God, and know my heart; test me and know my thoughts. Point out anything in me that offends you, and lead me along the path of everlasting life."
I've prayed this prickly passage on many occasions. Not. Pretty. Click & Tweet!  You should always be careful what you wish for when throwing a penny into God's holy fountain. I mean, Jesus does say, "ask", followed by, "and it will be given to you"—fair warning to prepare for the Truth.
A willingness to give Jesus access to your heart does you and everyone around you some good. Ignoring or pretending you don't have certain emotions could mean you believe Jack Nicholson, who when screaming at Tom Cruise in A Few Good Men, said, "You can't handle the truth!"
But, Jesus says we can. And a recent encounter with my son reminded me of His promise.
I often refer to this son as my Type AAA child. He's brilliant, driven, loving, hilarious, faithful. He's also impatient and almost mostly apparently always right. Since he came into the world with eyes wide open, we've considered him on a mission to lean into the world and teach a thing or two. Problem is, sometimes I don't like his lessons. They irritate me.
He was born a "negotiator", a kind synonym for arguer. And he's excellent at his craft. After a childhood full of debate, four years of Mock Trial in college, and countless awards including All-American, he's now preparing for the LSAT. So, when he becomes a lawyer, hire him. You'll love him because he'll serve you well.
Now getting back to my irritations.
I received a phone call from AAA, a code red, I need you to do something for me right now, emergency. His S.O.S.? He forgot to sign up for the LSAT prep and needed me to register him ASAP because he was in the car, no access to internet, yada, etc. The fact he's had months to sign up is null, of course. As mom's we expect procrastination. And God calls us to drop everything and cater to our child's needs. Um, no.
While AAA continued to vent his languishing dilemma, an important call from my brother came through. I told AAA I'd have to call him right back and hung up, leaving his frantic voice to trail off.
One minute into conversation with brother my phone rings. It's AAA. I don't answer because, a) annoyed and b) I'm on phone. Ring, ring. Guess who? I don't answer again because a) ticked and b) still on phone.
After hanging up with brother and calling AAA back, his response was, "Well, what was so important that you needed to talk to him?"
No words.
Short story is, I agreed to register AAA for test prep, and told him I'd call with any questions. Which happened two minutes later, so I called him. Immediate voicemail—a Verizon glitch requiring a redial. My second attempt was one ring then voicemail. I assumed another glitch, and called a third time.
"CAN I CALL YOU RIGHT BACK!?!?" he barked in a super perturbed tone. What was I thinking interrupting him on a call I didn't even know he was on? "Sure. Call me back."
He never did. Why? Because code red emergencies are on his terms. I should be on high alert until I shouldn't.
I began stewing over past examples of rude, impatient, demanding, toney scenarios. Though I wasn't speaking my emotions, a mental script tumbled through my mind: I share my displeasure, he retorts, I dig in, he gets mad, we both hang up. No grace. No mercy. Lots of debt still outstanding. The muck in my heart was crystal clear.
If being real with God helps us accept the free gift of grace for our faults, I say yes. And if grace allows us to pay forward the love with merciful action towards others, double yes.
As moms, unpleasant emotions are going to rankle us often because chaos + immaturity=madness. And many days I can plug myself into the equation right along with my kids. The good news is God's mercy card is an AMEX—no spending limit. Which is why I decided to pray King David's psalm after the AAA exchange. I got an earful from the Lord in return, followed by an eyeful—of logs. Both helped cleanse my heart in mystical ways. Grace and mercy.
Next time your kiddos max out your emotional credit card, I encourage you to you pray Psalm 139. Risky? Perhaps, because guilt. But smart? Always. Think of it as a new twist to retail therapy~
Pray on, crazy Mommas!