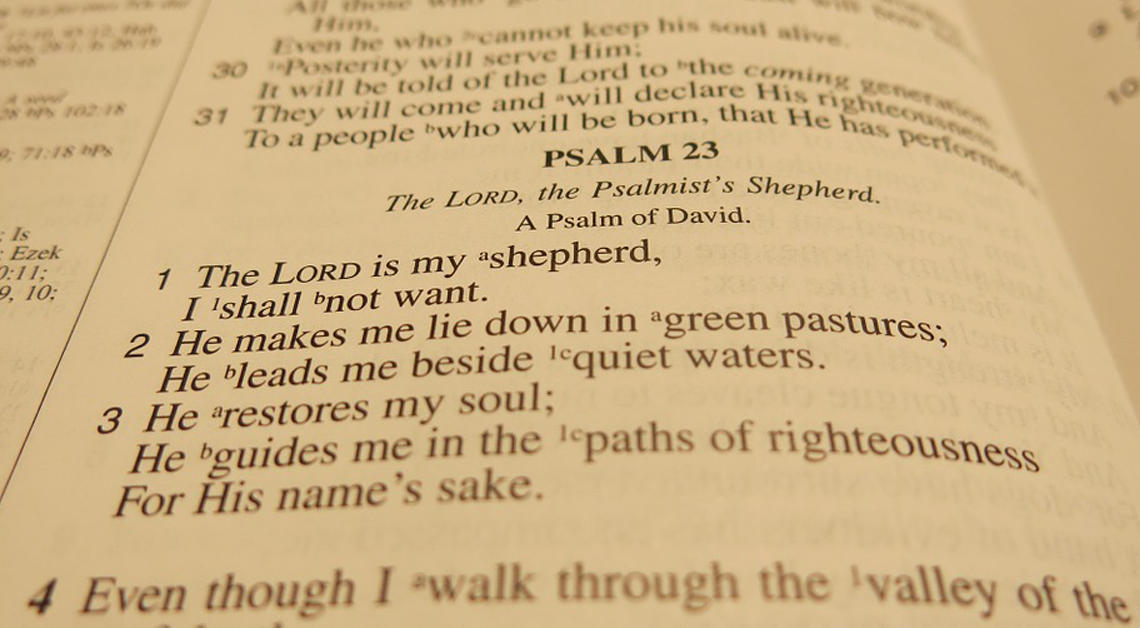 The simple question, "how are you?" wins the prize for most loaded inquisition in the history of all things wonder. As moms, we've concocted a gazillion ways to dodge and deflect the three-word ask to avoid giving an honest answer. Why? Because a trite I'm fine keeps us moving in a straight line. We can continue to breathe shallow and move along our merry way at a brisk pace without the heaviness of authenticity getting in the way.
Yet, beneath our brazen contentment lay a litany of felt needs just begging for healing and resolve. We often choose to deny them a cure because if we dare lift the lid on our musty trunk of stuffed down emotional memorabilia, scary things can happen. Take a-complete-unraveling-of-all-the-pretense-holding-us-together, for example. Much of what keeps us up at night is damp and dreary, faded and tattered, and alarmingly aged. It's unlikely that most people asking about our well-being have 100 hours of spare time to absorb a real response.
But, here's the good news: God does.
He's always ready and willing to listen. His presence never leaves us. Which means the amount of availability God has to hear our prayers, pleadings, worries, and fears is around infinite percent. As in, all of time and eternity are at His disposal. And our litanies of praise and worship never get lost on Him either.
And seeing as we have a whole lot of emotion churning inside us that may or may not leave our lips, it makes sense that the Psalms are regarded as the most popular book in the Bible. Turns out all the why, God?; why not, God?; when, God?; how, God?; are you sure, God?, litany of evergreen questions really resonate in our heart space. These along with heartfelt supplications of I can't possibly thank you enough, God.
The Psalms depict what the Hebrews felt as opposed to other writings from the prophets who shared what the Hebrews thought. Therefore, we can consider the poetic Psalms the heart book, the, this is how I'm feeling down deep in my soul book, the real, raw, unwoven, vulnerable truth book. In essence, the Psalms are a glimpse into the inner life of the person sharing; a testament to the hopes, joys, doubts, dreams, sorrows, gratitude tucked inside their human heart.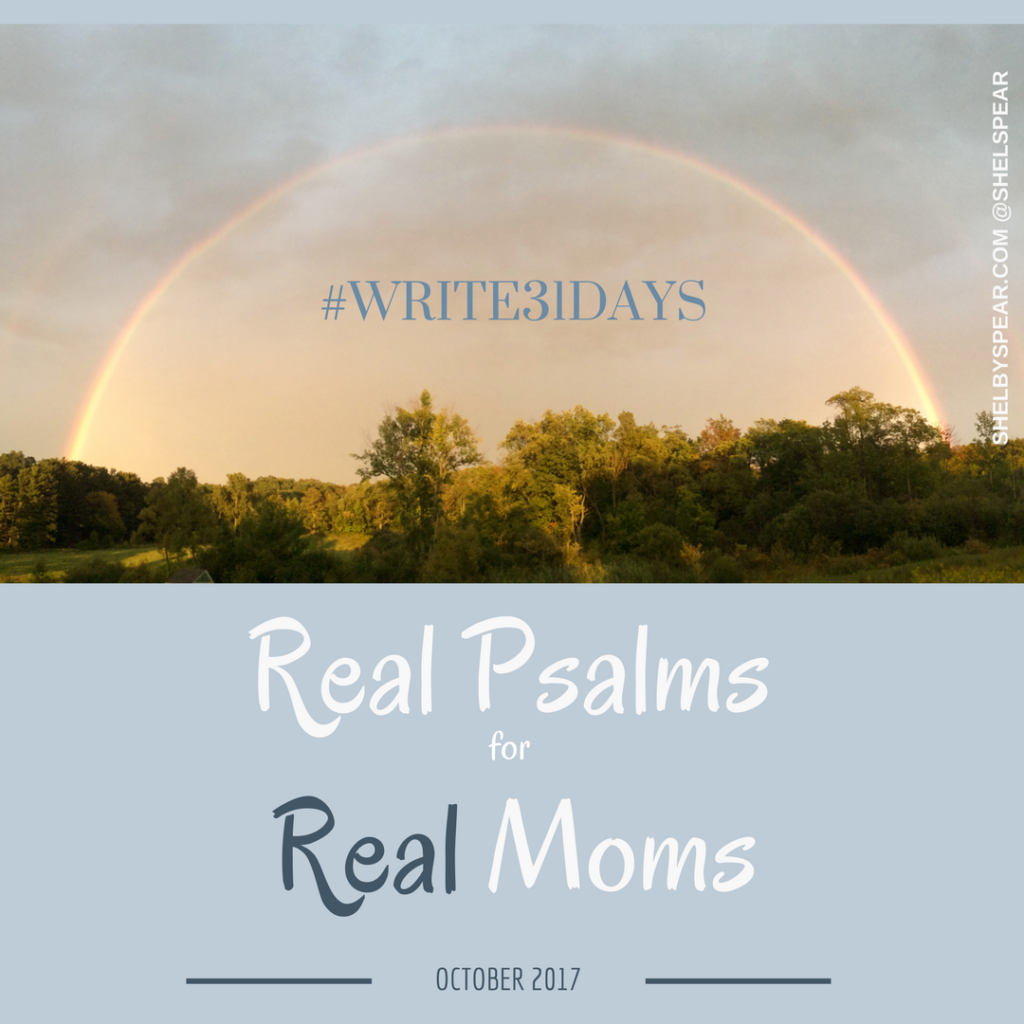 And as part of the #Write31Days challenge, you'll hear from me–a Christian mom, and my serendipitous friend, Lisa Leshaw–a Jewish step-mom, as we peel back the armor covering 31 similar feelings universal to all of us as moms and get real about our inner life. The thing is, when it comes to mothering we can't avoid experiencing all the feels. But we can cry out to God for help and comfort in times of struggle. And we can sing songs of praise and worship to Him in times of, well, all times.
What if doing so on repeat for a month instills courage in us to be authentic with those we love, and in turn, creates a receptive spirit within us so others will be genuine with us?
We're in this gig together—for. a. reason. God gave us the gift of relationship, none greater than an unconditional love bond with Him. We might as well open our hearts to receive His wisdom and mercy since we are up at 3 am writing cosmic poetry in our minds anyway.
But He also blesses us with one another so we can do this life in a spirit of belonging and connection. What a gift. So, let's do this 31 days #together. Let's get be honest with God #together. Let's cast aside our self-preservation and let our feelings see the Light of day and feel the warmth of God's love, #together. #authenticityheals
Each day Lisa and I will share a short  devotion which shares a real Psalm for a particular feeling inside a real mom, such as Psalms for: Fearful Moms, Confused Moms, Impatient Moms, Proud Moms, and so on. Should take less than two minutes to read.
[su_quote]Lisa Leshaw is an ultra liberal Jewish New Yorker step-mom joining forces with a pro-Love Jesus adoring Midwesterner mom, Shelby Spear. On paper, these two would appear to be polar opposites. Ironically their differences are the adhesive that bind them in this joint effort to give Moms some spiritual uplift while in the trenches of Motherhood. A serendipitous online encounter brought them together and the likelihood is that they will remain a duo driven to make a positive change in the lives of the women they encounter. These two are living proof that despite differing views and background and culture, when it comes to God all things are possible![/su_quote]
You can sign up to receive the Real Psalms for Real Mom's daily devotion by email here. This is a separate sign up from the regular weekly emails and will include you on a list to receive a daily Psalm devotion from October 1 – 31st. You can unsubscribe at any time, but I hope you stick around!
Again, sign up to receive Real Psalms for Real Moms  here
Follow us on Facebook and read along each day as part of our daily post to Facebook.  Follow Lisa here on Facebook and  Follow me  here on Facebook
Plus, all the links for each day are listed below. Enjoy!
Let your hearts sing, crazy Mommas!

If you want to read more about being honest with our mom feelings, you may also enjoy What if giving a genuine answer to someone's "how are you?" could change the world? 
Would love to have you join the family! Sign up and receive your free download "Who I Am as a Mom in Christ"
 REAL PSALMS FOR REAL MOMS  
1 – Real Psalms for Afraid Moms
2 – Real Psalms for Alone Moms
3 – Real Psalms for Burned-out Moms
4 – Real Psalms for Cheated Moms
5 – Real Psalms for Confused Moms
6 – Real Psalms for Depressed Moms
7 – Real Psalms for Distressed Moms
8 – Real Psalms for Elated Moms
9 – Real Psalms for Guilty Moms
10 – Real Psalms for Hateful Moms
11 – Real Psalms for Impatient Moms
12 – Real Psalms for Insecure Moms
13 – Real Psalms for Insulted Moms
14 – Real Psalms for Jealous Moms
15 – Real Psalms for Feel Like Quitting Moms
16 – Real Psalms for Lost Moms
17 – Real Psalms for Overwhelmed Moms
18 – Real Psalms for Penitent Moms
19 – Real Psalms for Prideful Moms
20 – Real Psalms for Purposeless Moms
22 – Real Psalms for Self-Confident Moms
23 – Real Psalms for Tense Moms
24 – Real Psalms for Thankful Moms
25 – Real Psalms for Threatened Moms
26 – Real Psalms for Tired Moms
27 – Real Psalms for Trapped Moms
28 – Real Psalms for Unmotivated Moms
29 – Real Psalms for Vulnerable Moms
30 – Real Psalms for Worried Moms
31 – Real Psalms for Worshipful Moms