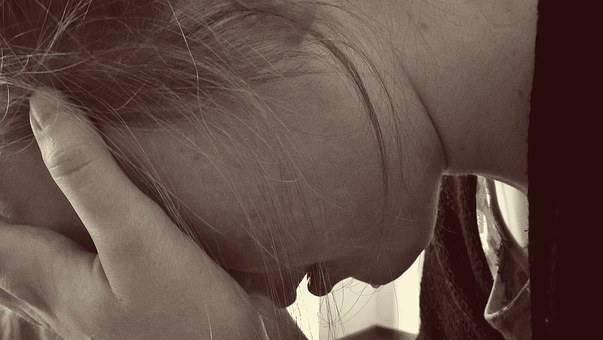 Jesus is the real deal.
He is who He says He is. Can do what He says He can do. He's everything and then some.
We can argue and point fingers at Him all day long in protest over what stinks and hurts and befuddles us, but He won't argue back. Ever.
Instead, He takes our spite on the chin and waits for us to fall into His arms.
Like who does that?
Him.
And here's the thing. I love Jesus. With all my heart. I'd give my life for His namesake with a single breath.
I'm aware of how He's rescued, healed, strengthened, guided, held, consoled, redeemed, and delivered me.
Yet, still….
I flail.
I drown.
I crumble.
I ache.
I mourn.
I doubt.
I question.
I grieve.
I stew.
I complain.
I hurt.
And I beg…
…for relief
From the storms and uncertainties. From the agony and worry. From the guilt and regret. From the wrongs and the rights. From the uncomfortable and the undesirable, of motherhood.
And I know you do the same things in varying degrees because we've shared our hearts before. Maybe not in person, but through the words spoken in books and stories posted online. We've heard the battle cry in church testimonies and at community events.
Some of us are more seasoned and mature in our spiritual and emotional journeys, but everyone is always striving to surrender sooner and let Jesus do what Jesus does.
And here's the other thing. I love my kids. With all my soul. I'd give my life, an arm, a kidney for them. Period.
I'm aware of how they've taught, inspired, encouraged, healed, challenged, inspired, moved, and stirred me.
Yet, still…
I allow difficulties to bring me down.
I lose sleep over minor and major issues.
I fret and frazzle over insignificant details.
I long for better days, easier seasons, brighter futures.
And I beg…
…for relief
As do you at times because motherhood is complex in every beautiful way.
And very profound if we consider how our calling mirrors the great paradox of the Cross. How death and resurrection always co-exist: in busy schedules, disappointments, poor choices, major screw-ups, unforeseen difficulties. And if we allow ourselves to embrace the tension, holding both the pain and the relief in our hearts at the same time, fresh air awaits.
When it comes to our kids, choosing to grasp both the—
pain over their suffering AND hope in our Healer,
fear for their health and safety AND trust in our Protector,
worry about their future AND peace in our Provider,
insecurity about our ability to do the right thing AND strength in our Guide,
regret over our mistakes AND grace in our Deliverer,
guilt over our sins AND mercy in our Redeemer,
loss from letting go in any form AND wholeness in our Constant Companion
—allows us to take in big gulping breaths of new life and see Light at the end of our darkened tunnel. Even if we need to burp and/or squint for a while.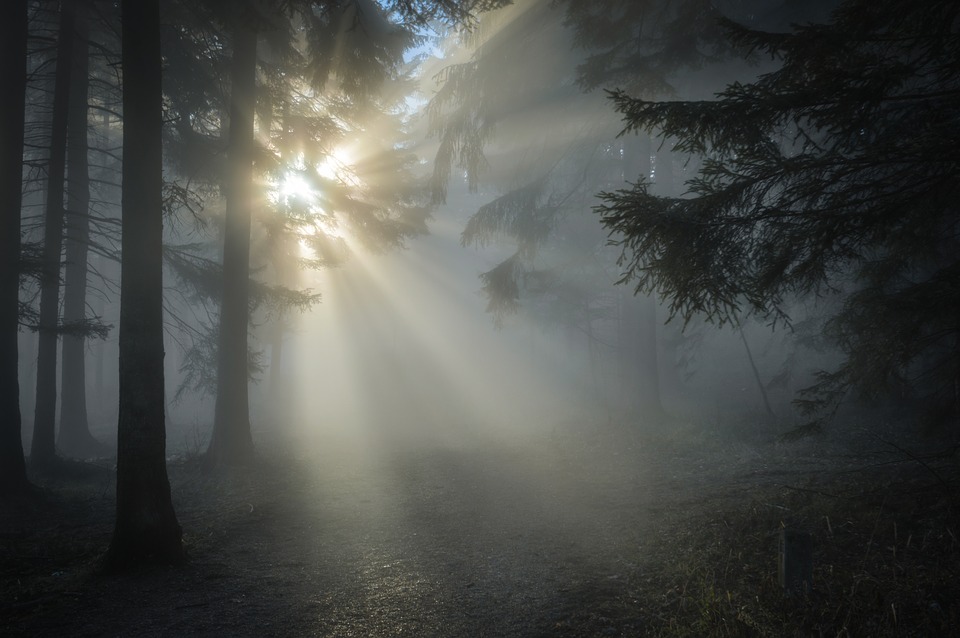 This truth lingers forever despite our last nerve feeling fried, the last sliver of self-love smoldering into ash, or our last wellspring of positive emotion starting to dry. When we absorb the lightness of His yoke upon our back, the heaviness in our heart becomes displaced, creating room for us to:
feel Hope in the pain
learn to Trust through our fear
find Peace amidst our worry
build Strength despite our insecurity
unfold into Grace while feeling regret
accept Mercy during our guilt
move closer to Wholeness within our losses
Uh-mazing.
So…how do we do this?
One second at a time. Doing the best we can. Celebrating our successes and forgiving our failures.
We pray. A ton.
We ask others to pray for us. A ton.
We believe, trust, and just maybe cross our fingers behind our back on the tough days. No shame.
But we can do it, sisters. He gave us the resolve.
He gave us the blueprint: the seed planted in us at birth. And the more that seed dies to self, the sooner His full Glory sprouts from within us.
"He was supreme in the beginning and—leading the resurrection parade—he is supreme in the end…so spacious is he, so roomy, that everything of God finds its proper place in him without crowding. Not only that, but all the broken and dislocated pieces of the universe—people and things, animals and atoms—get properly fixed and fit together in vibrant harmonies, all because of his death, his blood that poured down from the cross.
…by giving himself completely at the Cross, actually dying for you, Christ brought you over to God's side and put your lives together, whole and holy in his presence. You don't walk away from a gift like that! You stay grounded and steady in that bond of trust, constantly tuned in to the Message, careful not to be distracted or diverted." Colossians 1:18-22 (MSG)
The greatest benefactors of our spiritual growth are the shoots of our offspring. Let's do this for them, if no one else.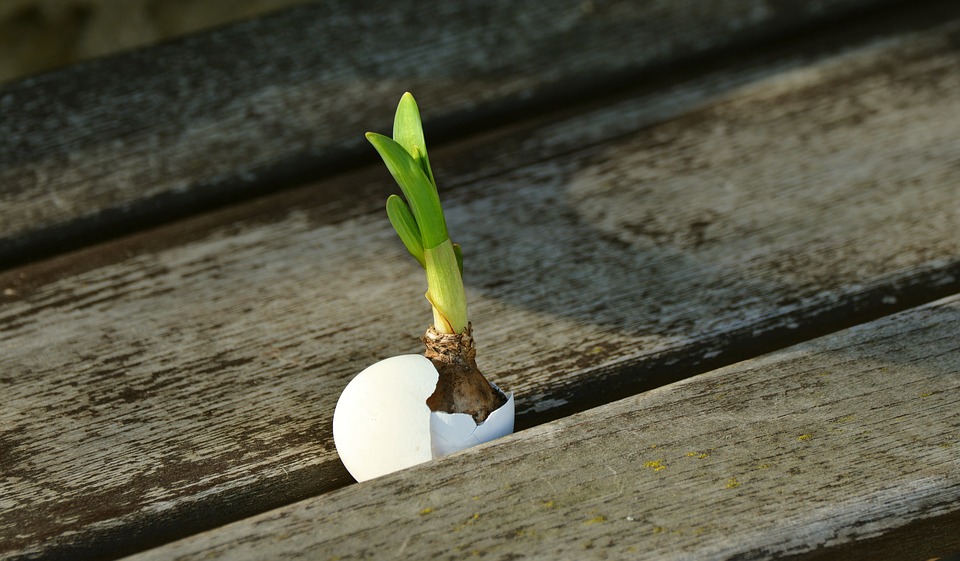 Let's pray long, exalt high, trust wide, discern deep.
We've got this.
Because the entirety of who God is has got this: Father, Son, Spirit.
Turns out one of us is no match for the complexity of Divine LOVE

Click & Tweet!
We can all exhale.
Together.
In Him.
Embrace the tension, crazy Mommas!