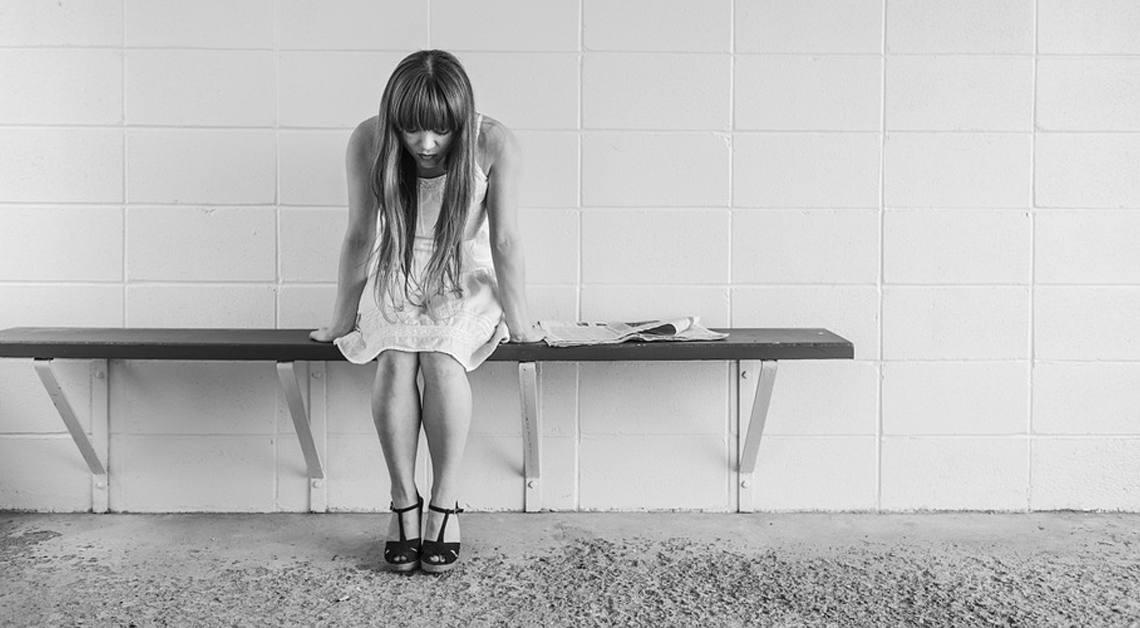 (Day 21 of 31 Days to Understanding Our Mom Heart)
Though it tarries, wait for it. [1]
God's provision, God's mending, God's counsel, God's clarity, God's inspiration; wait for it.
Patience is a difficult virtue in seasons of delayed gratification. Waiting inflicts more agony than the root of our prayer if our ears hone in on the silence.
Though our bones are vexed and we beg for deliverance[2] ; still wait for it.
When our desperate pleas echo off the walls of an empty cauldron, the Lord asks us to be grateful. To trust and believe there is purpose in his lack of urgency. Arduous tasks when our heart is broken, vision is blurred, soul is heavy.
If God determines tabling our troubles is the best approach, and we claim to have faith, now is the time to march our credence into clear waters. Theory alone will leave us a tangled mess. And we can begin acting in trust by embarking on a grand remembering, starting with this truth: Thus far, the Lord has helped me.
Years ago I participated in a bible study called Believing God. Beth Moore encouraged her readers to sharpie this exact phrase across a rock. This memento now sits on my mantle. Every day my eyes glance at the words, but too often the wisdom escapes me. Theory alone.
Faith in action means mindfully recalling the moments in life God has answered our prayer; letting the hope of his deliverance and faithful protection settle in our bones and gird our loins.
Each of us boasts a long list of blessings from which to call upon. But do we reflect on God's gifts when our circumstances leave us neck-deep in murky floodwaters?
These are the defining moments He calls us to remember his mighty deeds, to be thankful for his grace and mercy. The request is simple enough considering he has done all the hard work. Fixing our attention on the victory is our only responsibility.
But it's hard. We forget to remember. Shallow breathing tires us; the ache of tumult numbs our senses. And the length of days between petition and response opens a door for darkness to slither into our soul.
Several months ago I found myself languishing in this in-between. Suffering beyond a reasonable doubt and placing my challenges above the Cross; theoretically out of Christ's reach. I cast into the sky a kite decorated with agonizing questions, demanding answers from the wind instead of allowing the plaything to land at the foot of the wood.
I was hurting, I didn't trust. I knew I should have.
We tend to do this as women, especially moms. We hold our struggles to a higher standard, sometimes beyond the grace of God, which places us mentally beneath His mercy. In doing so we risk losing the healing, peace, security, strength, clarity, and encouragement we seek because this aberrant form of pride prevents God from doing his best work within us.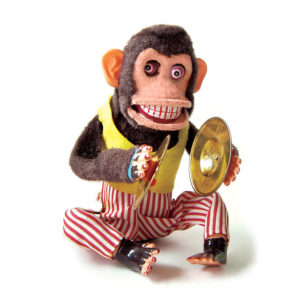 What's even worse than the curse of concerns we deem greater than God's restorative power is our attempt to deceive ourselves and others in the process. When we lack self-love, our spirit reverberates like a loud gong or a clanging cymbal.[3]
How silly we must look to God as we go about our days clashing bronze plates together with toothy grins plastered on our face hoping the noise will distract even the most astute from viewing the inner storm tossing our insides to and fro.
Our best toy monkey act might fool our friends and loved ones, but God knows our heart before a single feeling bleeds from the chambers. If we will let Him get us alone, we are free to crumble. Click & Tweet! And if we collapse on the foothill of Calvary, God collects each one of our tears in a bottle.[4]
Here we can remember because coming apart expels air from our lungs giving us room to inhale God's blessings. The grand recollection of all Christ has done for us starts with His sacrifice and includes all the ways thus far He has helped us.
God doesn't really tarry because time is in His hands. Beginning and the end are one in the same. Click & Tweet! The healing we seek already overlays the pain. The answer we desire begets the question. The solution we long for is a hologram of the problem.
God doesn't reveal these truths as answers to urgent prayer, but naturally as light results from a lighted candle. Difficulties of life are caused by disharmony in the individual. There is no discord in God's kingdom, only a something unconquered in his disciple. The rule of God's kingdom is perfect order, perfect harmony, perfect supply, perfect love, perfect honesty, and perfect obedience. All power, all conquest, all success.[5]
We are the ones who tarry in our decision to trust, willingness to believe, ability to feel gratitude. But though we tarry in these areas, we wait. By God's grace, over time our mom hearts will conquer all that is out of balance.
This starts by putting down the cymbals, wiping the fake smile off our face, and really loving who we are right where we're at.
Today I choose to do this.
Tarry on in faith, crazy Mommas!

For those of you who may have stumbled across this post, please check out the story behind our 31 day journey towards understanding our mom heart here.  You will find links to all the other days posted. Welcome!
[1] Habakkuk 2:3 [2] Psalm 6:2 [3] 1 Corinthians 13:1 [4] Psalm 56:8 [5] God Calling April 29
Thank you…
Lori Schumaker at Lori Schumaker – Searching for Moments for the #MomentsofHope linkup
Jami Amerine at Sacred Ground Sticky Floors for the #Matt1027 linkup
Jennifer Dukes Lee at #TellHisStory for the link-up opportunity.
Kelly Balarie, at Purposeful Faith for #RaRaLinkup
Crystal Storms, at Crystalstorms.me for #Intentional Tuesday linkup