(Day 10 of 31 Days to Understanding Our Mom Heart)
Life happens. And when our life includes a family, a lot happens. Our mom hearts are prodded, pulled, yanked, torn, squeezed, tugged, and filled by a plethora of circumstances and indescribable moments.
Not a single person, book, documentary, or Divine premonition can prepare us for how we are going to feel as a mother along the journey. I wrote an article attempting to capture certain moments along my mothering which took my breath away, fueled my fire, melted my mojo.
How we feel in any given moment is a personal experience, although I believe many emotions are universal to all of us.
And as a side note, no one tells you how you are going to feel when a historic hurricane leaves massive destruction and lands two large trees on your home. Such is the peril of my brother and sister-in-law who are displaced with their 5 children under seven years old. As a result, I will be out of commission with the 31 days of writing for the next week. On my way down with my hubby to help my brother and others. I'm sure my mom heart will overflow with emotions…none as strong as I feel for the family I love dearly. Prayers for them and the tens of  thousands of others recovering from Matthew.
Let's keep feeling what we feel, crazy Mommas!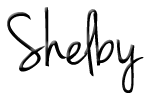 For those of you who may have stumbled across this post, please check out the story behind our 31 day journey towards understanding our mom heart here.  You will find links to all the other days posted. Welcome!