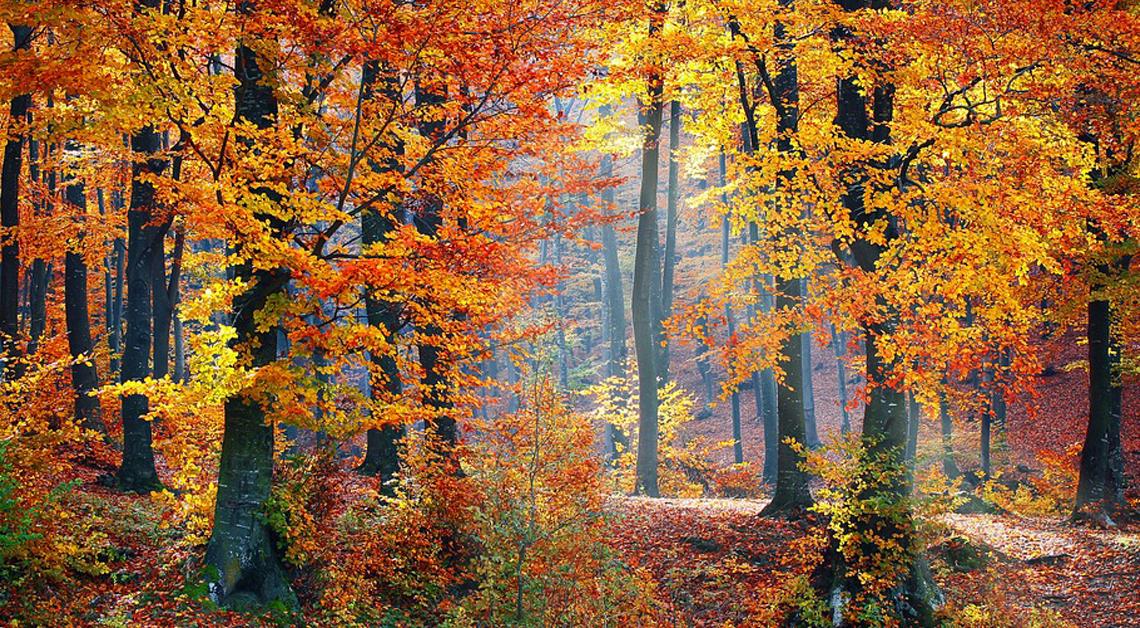 Fall is a time of glorious transformation. God's majesty dances amongst the trees in vibrant colors and hues—sunlight giving an extra sequence sparkle. And not only are blue skies a transcendent backdrop, but ponds and lakes reflecting the magic give us double the visual reward.
The display of beauty is a fleeting gift, as the full transformation continues to barrenness, then to new growth before the color wheel begins again. The cycle of life within the leaves a tangible analogy for the great paradox of life: it is in death we find new life.
But what if trees believed their colors represented their true worth? How useless and less than would they feel once all their leaves were gone? If this was true, it's hard to imagine what standing naked in front of the world would do to their self-esteem.
What about us? Do we allow our life situation to define our worth? Do positive circumstances equate to high self-esteem and deep self-love, while pain and struggles render us invaluable?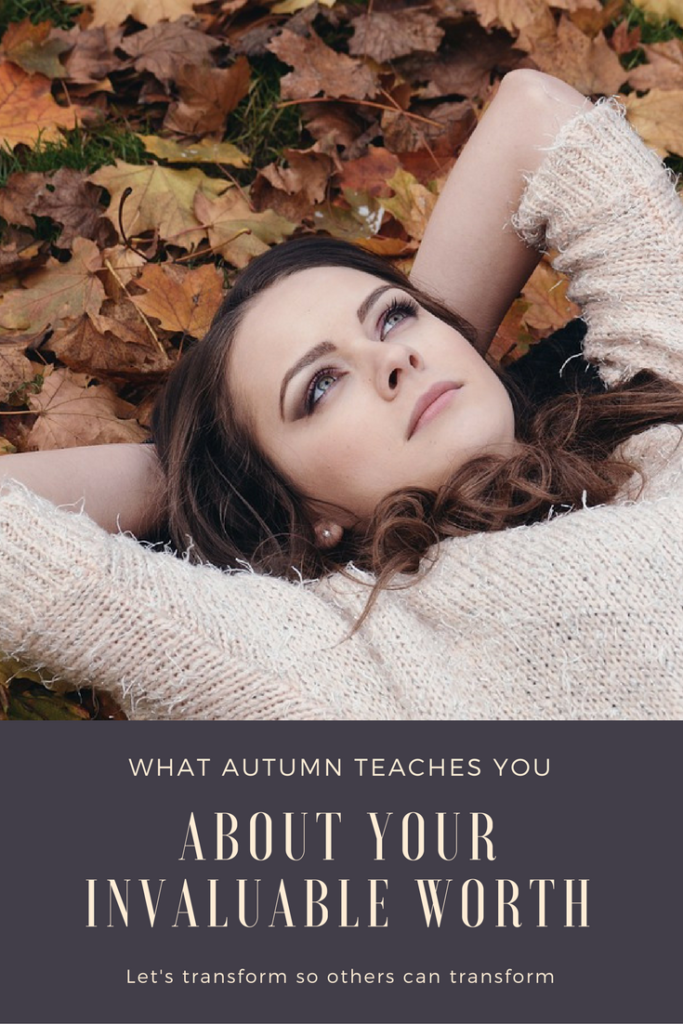 The Autumn colors remind me of Joseph and his coat of many colors. Had Joseph linked his importance to the beautiful robe—a loving gift from his father, Jacob—then when his brothers tore it off his back and sold him as a slave, Joseph would have felt insignificant and unworthy.
But instead, Joseph remained humble and identified himself with the Lord. He knew who he was in God's eyes, even when betrayed by family and having to spend years in prison as an innocent man.
Joseph stayed true to his authentic self, his value as a child of God, because he was willing to die to self. Rather than falling into bitterness, resentfulness, and vengefulness towards his brothers, Joseph chose forgiveness. Death to ego, new life through mercy and love.
What is our coat of many colors?
How our children behave, the choices they make? Is it our marriage and how well it's holding up? Maybe our job and whether it's prestigious enough? How about our physical health and appearance?
If the perceived success or failure of any of these circumstances determines our great worth, then we are in for a letdown when the robe is stripped off our back.
And to compensate for feeling less than or naked in front of a crowd, we often cover our brokenness with layers of self-preservation. Our true self cowers behind pride, insecurity, shame, judgment, selfishness, self-righteousness, jealousy, fear, resentment.
But Paul tells us, "to put off your old self, which belongs to your former manner of life and is corrupt through deceitful desires, and to be renewed in the spirit of your minds, and to put on the new self, created after the likeness of God in true righteousness and holiness." Ephesians 4:22-24 (ESV)
Embracing the Divine image within us by dying to self leads us to a resurrected life of authentic wholeness, where our unsurpassed value is who we are in Christ. And from this place of inner authenticity and self-love, the splendor of Autumn always exists—both for us when we look in the mirror and as reflected into the world for our spouse, children, family, friends, neighbors.
The challenge is also to see this same glory in others. To know each person is God's creation, holding a Divine image within regardless of whether their tree boasts new life, dazzling color, or barren branches.
Trying to find the beauty in what seems fruitless, lifeless, loveless is hard. But Joseph did this. He chose to look at the heart of his brothers, to see beyond the ugliness, and believe in the beauty of their soul.
Lord, help us to do the same.
To lose our leaves.
To transform so others can transform.
To let the Christ in us see the Christ in others.
To love with your love.
Amen
Know your worth, crazy Mommas!

(This post originally appeared as a guest submission on the blog of the beautiful, gracious, and faithful Gloryana Boge)