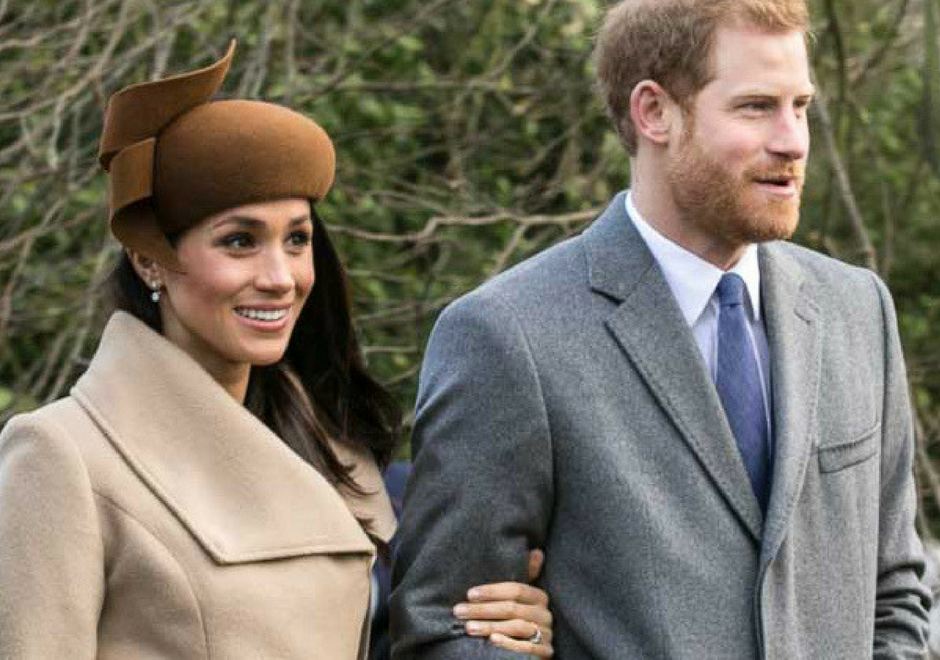 The last royal wedding was April 29, 2011, thank you beautiful Duchess Kate and handsome Prince William. But motherhood is an everyday thing. New moms are crowned by the minute, centuries running. Spring is also a thing (except in places void of changing seasons and Northeast Ohio where the sun only shines 27 days and winter is from October to May).
So, like a full solar eclipse, having these three life events line up at the same time is worth talking about. Although the comparisons are aplenty, here are four ways to connect the dots between spring, the royal vow exchange between Meghan Markle and Prince Harry, and all things momhood:
1. Transformation is inevitable
Every day is an opportunity for transformation in all of God's creation. Spring is all about new life. Trees, plants, and flowers which died off in the fall are now showing signs of resurrection with magical hues bouncing off the walls of nature.
Megan will transform from portraying a lawyer on Suits to a Duchess. Which is a small leap in life direction compared to, say, nothing. But we can learn from it. Megan is choosing to die to acting and life as she knows it in America and resurrect into her place in a royal family.
As moms, transformation is a daily occurrence in which we learn more about who we are as part of our children. We have to die to sleep, cleanliness et al, believing we'll ever finish reading a book, our dignity, and any sense of real knowledge about how to raise children. Such humility transforms us into women of character, resurrected by grace, and steeped in love.
2. A royal heritage isn't just for the Royal Family
God's kingdom includes all created things. As mothers we are part of a royal heritage, right alongside the majestic splendor of nature and noble members of the Royal Family.
Scripture says, "You are a chosen race, a royal priesthood, a holy nation, a people for his own possession, that you may proclaim the excellencies of him who called you out of darkness into his marvelous light." 1 Peter 2:9-10 (ESV)
As humans, we are living a royal inheritance—our existence God's gift from a heavenly throne, all of us made in His image and likeness. As Christians, we call Jesus our King by every standard. Motherhood only adds to the grandeur of having royal offspring to call our own.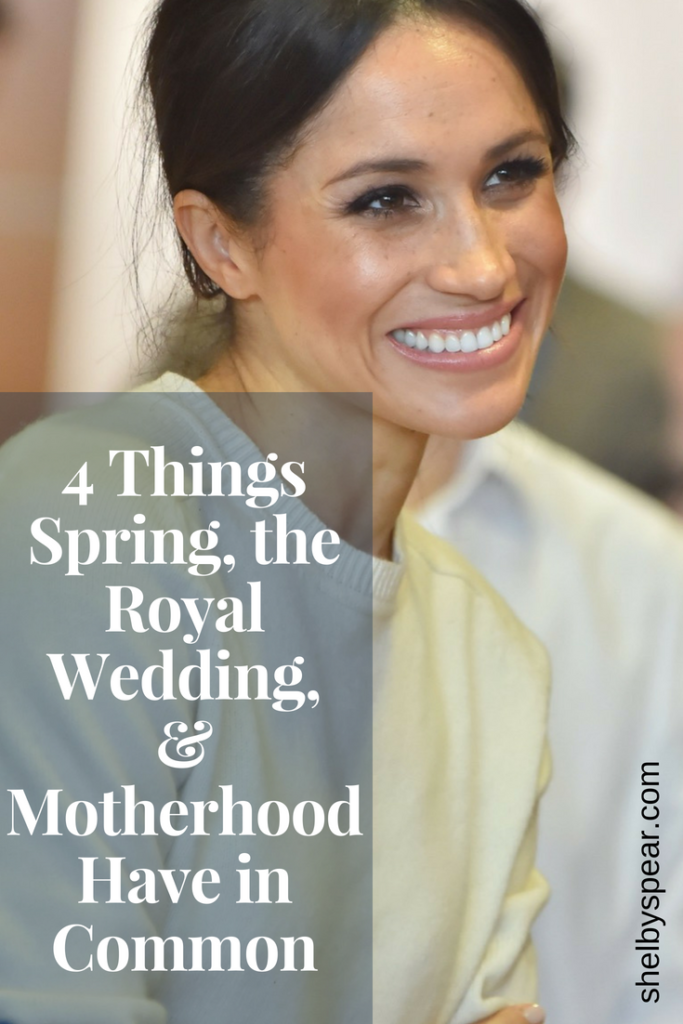 3. Fairy tales are for real
Yes, the Royal Family seems to be living a fairy tale life. Very Disneyesque and Cinderella-like. (Except when you watch The Crown and realize everything isn't/wasn't always pixie dust and paradise) But, aren't we living a fairytale too? The magical miracle of our human body is cause enough for us to wonder if this is real life. Not to mention the wow factor surrounding the infinite patterns and roles of nature and the cosmos.
Spring is full of magnificent colors and aromas. With the naked eye, we are only privy to the surface beauty. Beneath every bloom is an intricate design set in motion for a specific purpose, leaving us with mostly our imagination to decipher.
When it comes to motherhood, the land of make-believe isn't so pretend after all. Fairy tales do happen. We see them every day because children are a miracle bar none, a blessing beyond measure. Included in our tale is having a private paparazzi of sons and daughters in our home all day long calling our name repeatedly and stalking us out in want of being with us every second. Our little girls think of us as a princess (except when we're a witch, which is never of course because, fairy tale). They gaze at us with admiration, giggle with delight when we walk in the door, and long to be in our presence, all while pretending to be a princess themselves.
4. Pomp and circumstance is part of God's plan
Spring puts on quite an elaborate display of showmanship each year. Every living thing that lay dormant for months begins to flourish —showing off like royal remnants of God's creation. The bond between creator and creation takes place on a world stage with all kinds of to-do over colors, hues, and gorgeousness.
The Royal Wedding pageantry speaks for itself between the invitations printed in gold and black, then burnished to bring out the shine, and gilded around the edge with the three-feathered badge of the Prince of Wales in the center (catching my breath), a lemon elderflower cake that incorporates the bright flavors of spring, and a horse-drawn carriage procession to name a few of the noble nuances.
Motherhood is all about fuss and swagger too. We are hopeless love bearers when it comes to lavishing devotion on our kiddos and take pride in running on fumes to try and accomplish all things sensational. Think, Pinterest moments. Mostly fails, but who's counting?
If we think about the mom gig in relation to royal weddings, we may not live in a palace, but our family home is everything. We may not be waited on hand and foot, but we have the privilege to serve. As for spring, what's not to like? The newness gives us a fresh perspective to help us overcome our winter blues.
So, lets soak up the sun, breathe in fresh-cut grass, gaze at tulips, cry over the royal wedding (be sure to roll your r's while speaking of the beautyness of it all), and love on our kids like the noble offspring and inheritance they are.
Cheerio, crazy Mommas!

Do you or a fellow Momma need some heart encouragement? Subscribe to Shelby's monthly Grace Notes and receive 3 FREE Chapters of her new book with Lisa Leshaw, "How Are You Feeling, Momma? (You don't need to say, "I'm fine.") The two of them share short reflections on their perspective of 31 motherhood emotions, each tied to a specific Psalm. The cool thing is, Shelby is a Jesus groupie and Lisa is a Moses devotee!