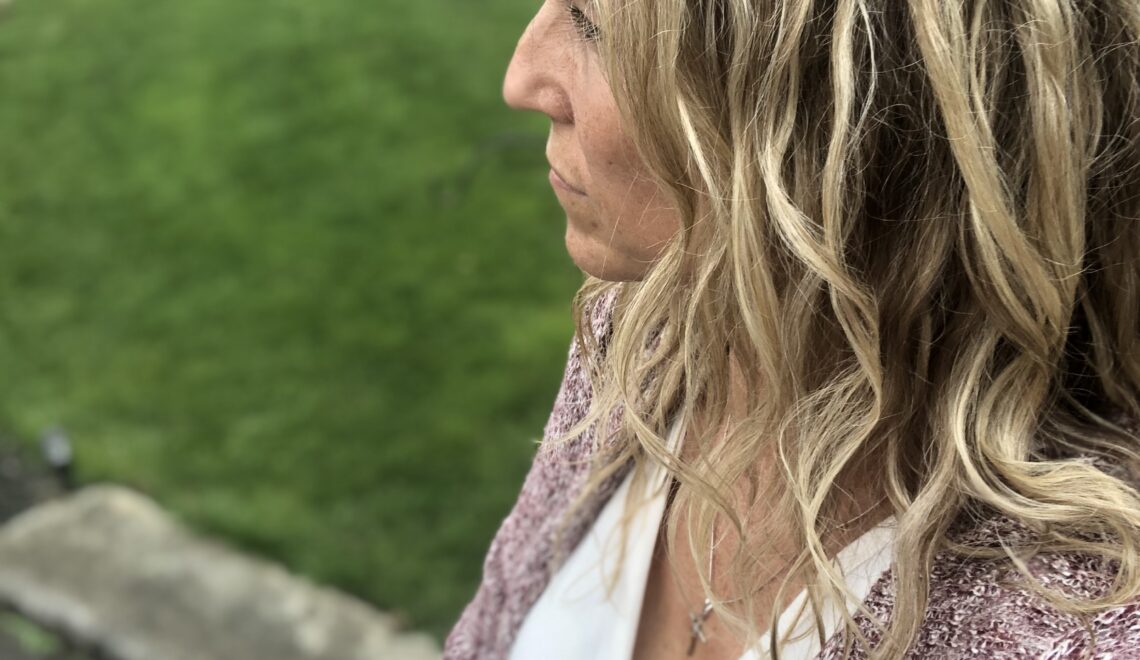 While I'm no expert on the Beatitudes in theology or practice, I do my best to live by their tenants as beautiful declarations of God's grace amid weakness and suffering. Goodness knows we need some grace when it comes to motherhood. Which is why I was thrilled when I read the Beatitudes in The Message translation of the Bible by Eugene Peterson. The context of each blessing in the modern interpretation jumped off the page when applied to mom life.
The first Beatitude reads, "You are blessed when you're at the end of your rope. With less of you, there is more for God and his rule." Wait, what? I can't imagine a mother on earth who hasn't found herself at the end of her rope—I've spent entire seasons hanging by a thread. But Jesus is saying we are blessed to be here? Hmm.
In contrast, the traditional take on the first Beatitude reads, "Blessed are the poor in Spirit, for theirs is the Kingdom of Heaven." For me, the words 'poor in spirit' don't create the same rattle as Peterson's change in narrative. The Message translation pokes my mom heart and nudges me to consider Jesus' wisdom through the angst of my role as a mom.
As I read through the entirety of the more modern translation of the Beatitudes, I had an immediate visual of Jesus speaking to me from atop a mound of laundry. Perhaps because I spent so much time looking at piles of dirty (and clean) clothes over the years. I've sat with the wisdom behind the Sermon on the Mount ever since, doing my best to put into practice a style of mothering that encompasses the blessings Jesus promises. Some days I feel the fullness of each reward. Other days I stomp around and shake my fists over the injustice of it all. Such is the paradox of mothering and life in general; one moment of joy followed by a moment of suffering after another as we journey along as spiritual beings living an imperfect human experience—all while trying to raise other humans to the best of our ability.
One thing motherhood teaches me time and again is that we don't have the wherewithal or the resources to do any of this on our own. Only God working in us, with us, through us, and for us gets us through the tenure of bringing up our kids. The Beatitudes are a beautiful reminder that it's our very weakness and lack that makes room for the fullness of God's grace in our lives. Hallelujah. If I'd only remember not to forget this truth on a more consistent basis.
I've put together a collection of short reflections on each Beautitude as a gift for each of you that can be downloaded using the link below. But first, here is my take on the first lesson from Jesus' famous sermon…
"You are blessed when you are at the end of your rope. With less of you there is more for God and his rule." Matthew 5:3 (MSG)
Welp. Call me blessed and then some, I guess. The number of times I've been at the end of my rope over 25 years of parenting is impossible to count. I remember entire seasons where I was barely hanging on. Like when my 2-yr. old and 5-month-old both had chickenpox, the hubs was out of town for work, and I was sick with an upper respiratory infection. According to Jesus, I was eating blessings for breakfast, lunch, and dinner. Although at the time, having to dab continuous cotton balls of pink stuff on my kids, perpetually blow my nose, and handle all the bedtime duties after a long exhausting day felt less like spiritual sustenance and more like emotional dread.
How about you? Does this translation of the first Beatitude give you a fresh perspective on the stressful moments of motherhood? Have you ever considered your most grueling days a gift? The traditional wording of this 1st Beatitude is, "Blessed are the poor in spirit, for theirs is the Kingdom of Heaven." Something about 'poor in spirit' being reworked to say 'end of your rope' has some intense spiritual staying power. Not to mention the remainder of the Beatitude which says, "…with less of you there is more for God and his rule."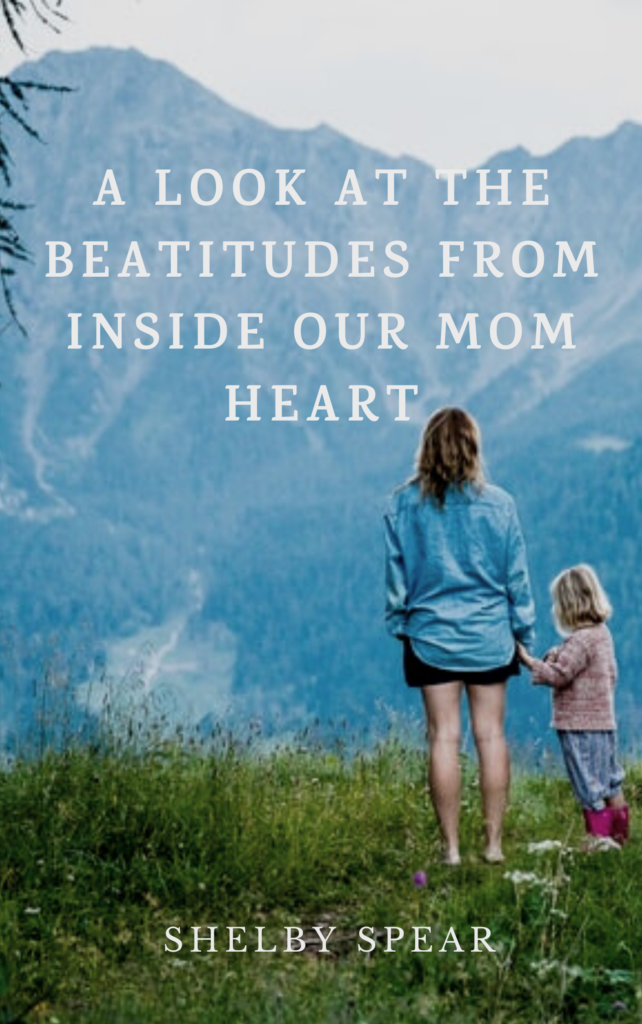 I've always known less of me is a good thing when it comes to motherhood. My kids would tell you how appreciative they are when I choose to get out of my own way—and theirs—so God can do what God does best. When I choose to let go of the rope and let God guide, instruct, and love all of us forward, the family unit tends to shine brighter. His love and light loom large beyond the worry and fear that often distorts my reality.
As moms, we know we can't do this job alone. Thankfully, God is always with us providing strength, encouragement, and guidance. The struggle I have is that I don't always welcome this bounty of support. Although I try my best, sometimes I blindly insist on managing the daily workings of raising my kids all on my own. That's what controllabetes does to you. I have a hard time trusting when everything around me appears to be falling apart. Don't get me wrong, I pray until my insides are raw, but it's the believing part I haven't mastered. It's been quite exhausting trying to move mountains in my own strength over the years. Perhaps you can relate.
So, this first Beatitude really kicked my rear end. In every good way. Mommas, we are indeed blessed when we are at the end of our rope if hanging by a thread leads us into full-hearted surrender. Less of our angst and more of God and his rule is always a good thing.
Can you recall a time when you were at the end of your rope in motherhood and God showed up big? If so, take some time to write a prayer of gratitude.
Mommas, how is your mom heart? Do you have a zillion emotions swirling inside you? You are NOT alone in how you feel. All of us struggle to keep up with the constant roller coaster of feelings and this book, How Are You Feeling, Momma? (You don't need to say, "I'm fine.") that I co-wrote with Lisa Leshaw talks about how we found our way through the ups and downs of motherhood. Grab a copy today for you or a momma friend. GREAT GIFT for baby showers, birthdays, holidays, and more. $10 at Amazon and Barnes & Noble!