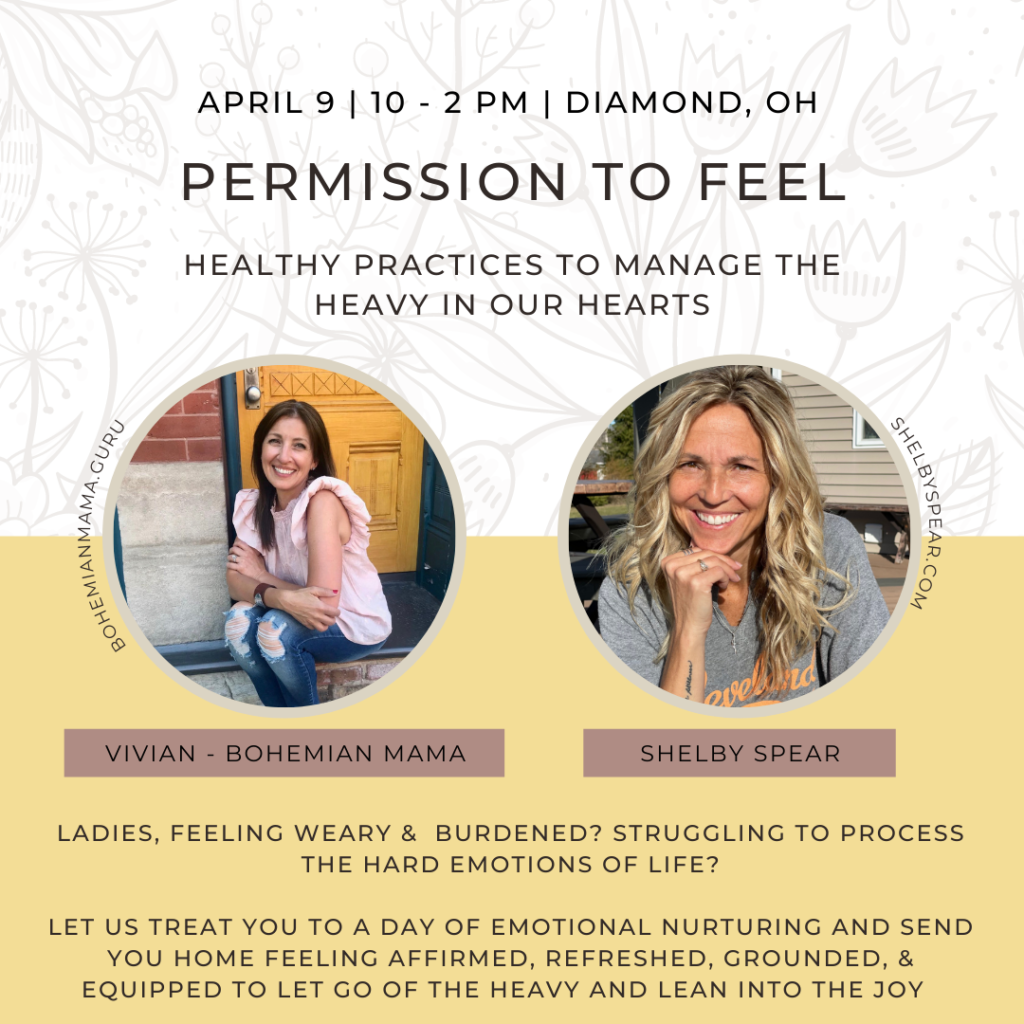 Permission to Feel: Healthy Practices to Manage the Heavy in Our Hearts
Feeling weary and burdened? Struggling to process the hard emotions of life?
Let us treat you to a day of emotional nurturing and send you home feeling affirmed, refreshed, grounded, and equipped to let go of the heavy so you can lean into joy.
please join me and the beautiful Vivian Brinkman for a mini-retreat on 4/9 from  10 am-2 pm And bring a pal so you can self-care together!
All details and sign-up info at Bohemian Mama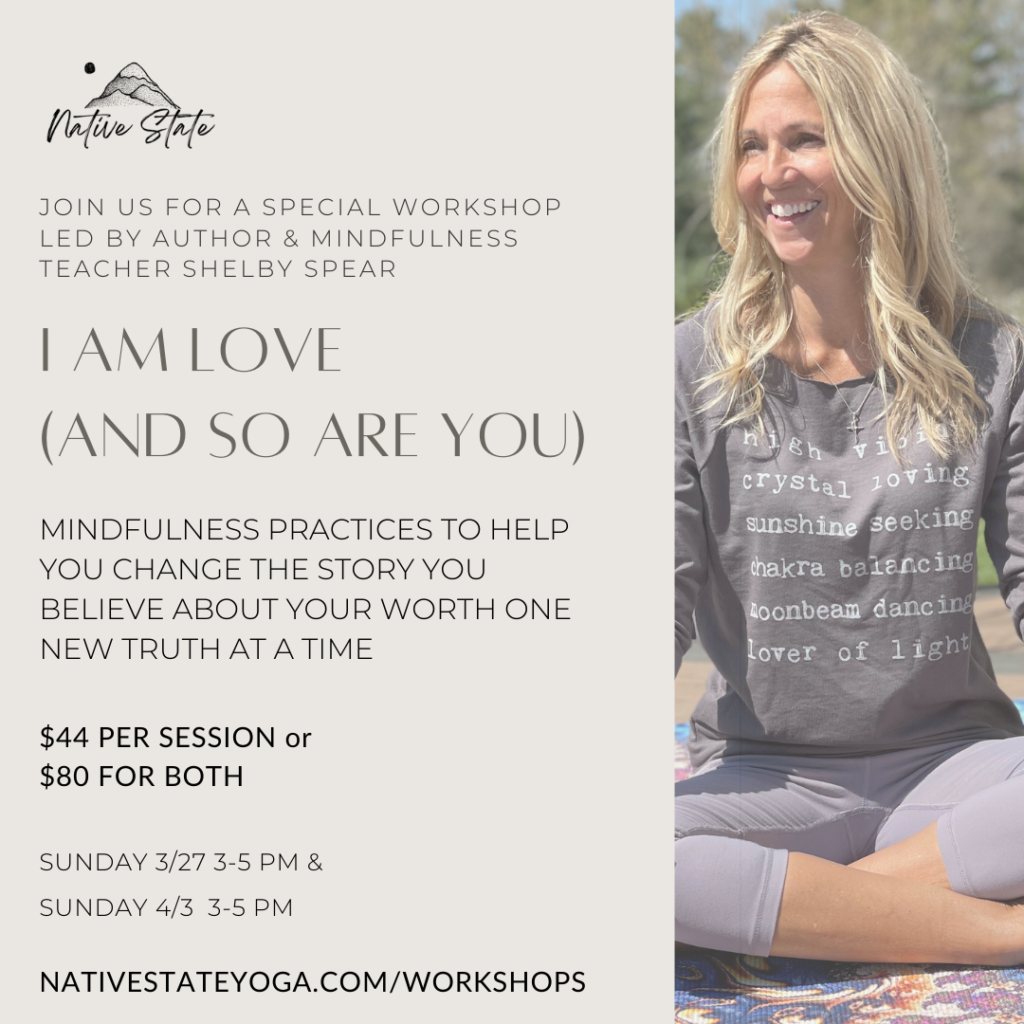 i am LOVE (and so are you)
please join me at Native State in Willoughby for a 2-part series on meditation and mindfulness as a spiritual practice for reclaiming our worth, standing in our truth, and embracing the LOVE we're made of
register HERE