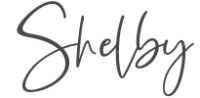 DO YOU NEED SOME ENCOURAGEMENT FOR YOUR MOM HEART?
Download 3 FREE Chapters
One thing EVERY mom on the planet needs is this: to know she is not alone in how she feels. Although our individual experiences as a mom are unique, the emotions of motherhood are universal no matter what season of motherhood we are in.
None of us are immune to feeling afraid, alone, confused, distraught, overwhelmed, depressed, worried, angry, and guilty—among a million other feely things. Yet, so often when someone asks, "How are you feeling?" we respond with, "I'm fine," when we're so NOT FINE. We tend to keep these sentiments to ourselves, pretending to have it all together for fear of exposing our weaknesses.
The new book, How Are You Feeling, Momma? (You don't need to say, "I'm fine."), is a sigh of relief as you come to realize you are not alone in how you feel. It may take a village to raise a child, but it also takes a village to care for the village. That's what Lisa and I are trying to do in these pages. Consider our words a giant group hug for all of us. Enjoy the first three chapters on feeling Afraid, Alone, & Burned Out.
If you'd like to just buy the whole shebang, get your copy here!