Deconstructing Mamas Podcast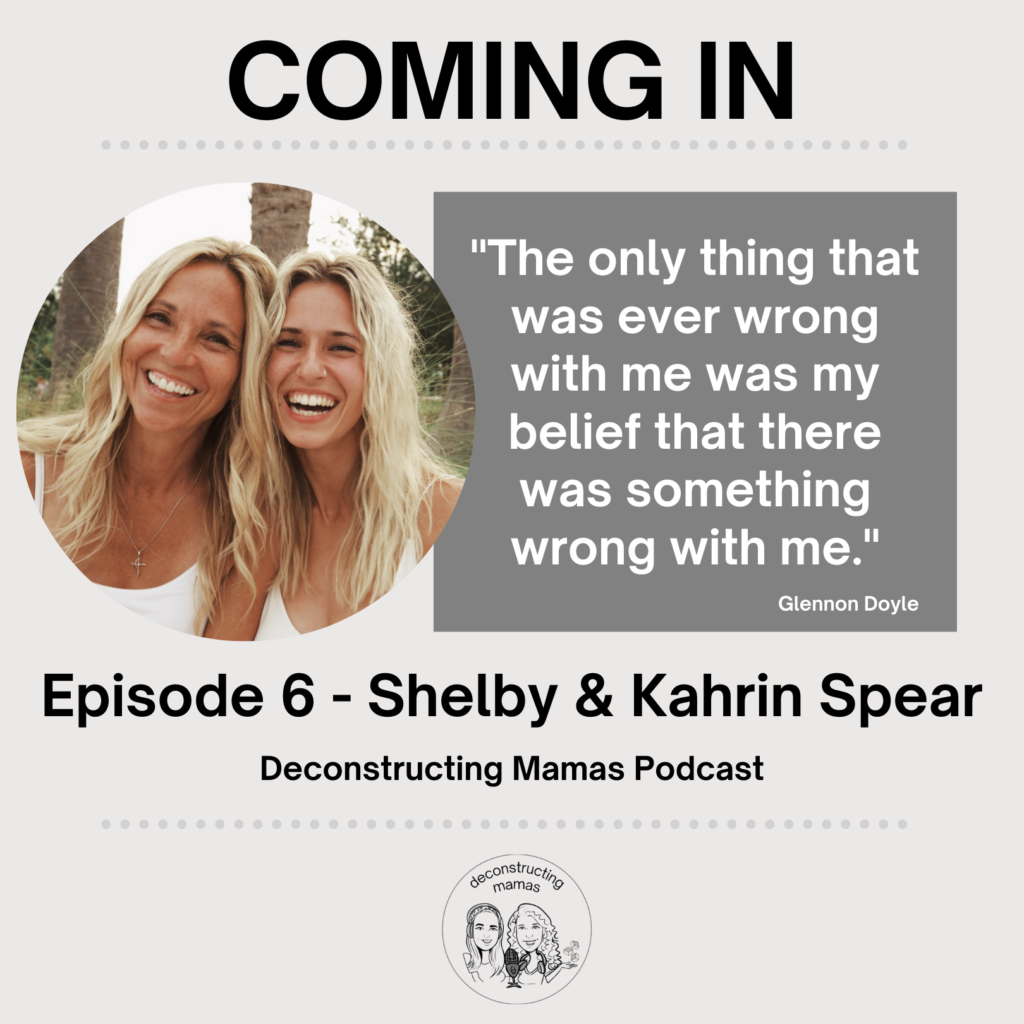 Lizz Enns Petters and Esther Joy Goetz
|
"When love speaks and both sides listen, hearts connect and healing begins."
In this episode on the Deconstructing Mamas podcast, Shelby, author of that quote, and her daughter, Kahrin, share their heart-breaking and hope-filled "coming in" story about the journey to healing for both of them after Kahrin discovers that she likes girls.
Shelby and Kahrin's fierce desire to finding healing and love after years of hopelessness and destruction from rigid faith systems and toxic beliefs will leave you dumbfounded, grabbing for tissues and a lot more healed yourself. If you know someone, love someone or are someone who lands outside the "heteronormative box" or you are wondering how and where to land on this emotionally-charged topic, this episode is for you. Give a listen. We promise that you won't regret it.
Motherhood Metamorphosis Podcast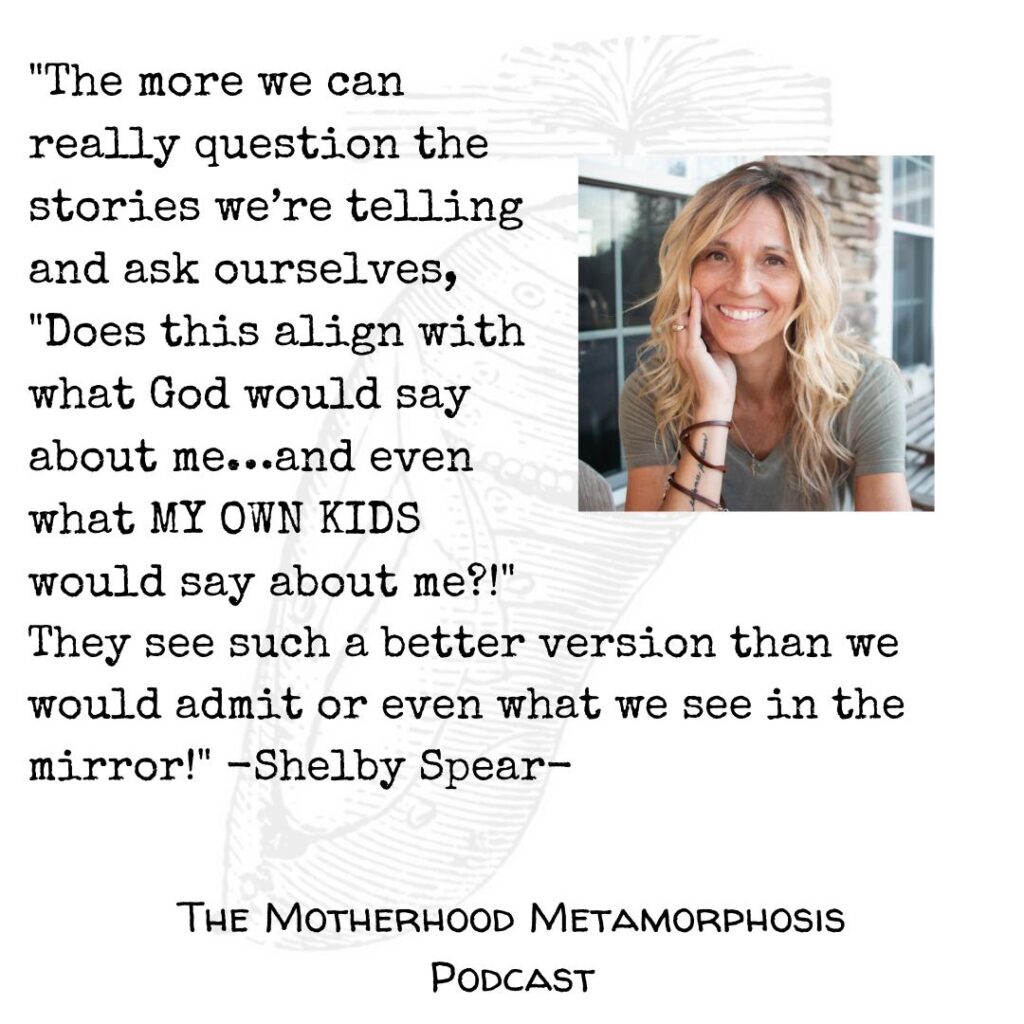 Shelby's honesty and authenticity about her personal struggles and healing is inspiring. We talked at length about the stories we tell ourselves and how to weed out the lies from our minds. It is up to us, as women, to seek healing so that we can be the women and mothers that will bring life and health into our world and families.
Quotable Quotes: "We want our kids to believe all these things about themselves—that they are worthy and valued and they have gifts and talents and they can do whatever they want in life—we build them up! But if we're also not building THIS [presses hand to heart] up, then they can see how we're treating ourselves. Modeling that is so huge too. It's not just what we say."
"The more we can really question the stories we're telling and ask ourselves, "Does this align with what God would say about me…and even what MY OWN KIDS would say about me?!" They see such a better version than we would admit or even what see in the mirror!"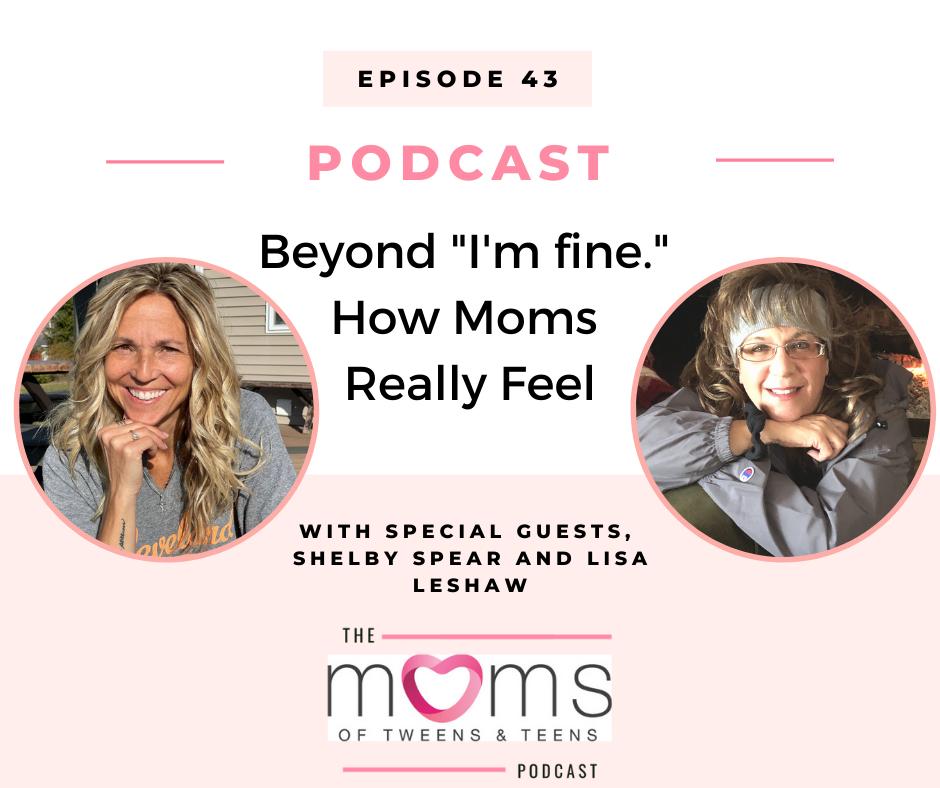 Have you ever laid awake at night worrying about your teen and feeling like you're failing? If you have, you're not alone.
Today's episode is so uplifting and encouraging that despite how we can feel, we can all struggle with feeling this way. Today my special guests are Shelby Spear and Lisa Leshaw who have written the book, How are You Feeling, Momma? (You don't need to say, "I'm fine.") Authentic & Encouraging Psalm Reflections on the Many Emotions of Motherhood.
These mamas have been through the trenches and combined have 66 years of parenting/stepparenting/grandparenting between them. You are going to love how authentic and vulnerable they are about their own struggles and challenges and what they have learned over the years and how much we all need each other and to know we are not alone.
Let's dive in!