hello friend
Here's the thing. Motherhood is hard, and our struggles are real. We are in dire need of finding Grace in the mishmash of our daily lives, which is why I created this space. This site is somewhere for you to feel safe pulling back the veil on all the broken and challenging parts of motherhood while embracing the laughter and joy of the beautiful moments. Consider your visit here a rush of grace in both directions.
Here's the other thing. Authenticity heals. I want you to feel loved and accepted for who you are, precisely where you're at. Leaning into each other and sharing stories helps us realize we aren't alone on a motherhood island. Although our experiences are unique, we share the same emotional shore. I'm a firm believer that it takes a village to care for the village, Mommas. We need each other, and this village is for you.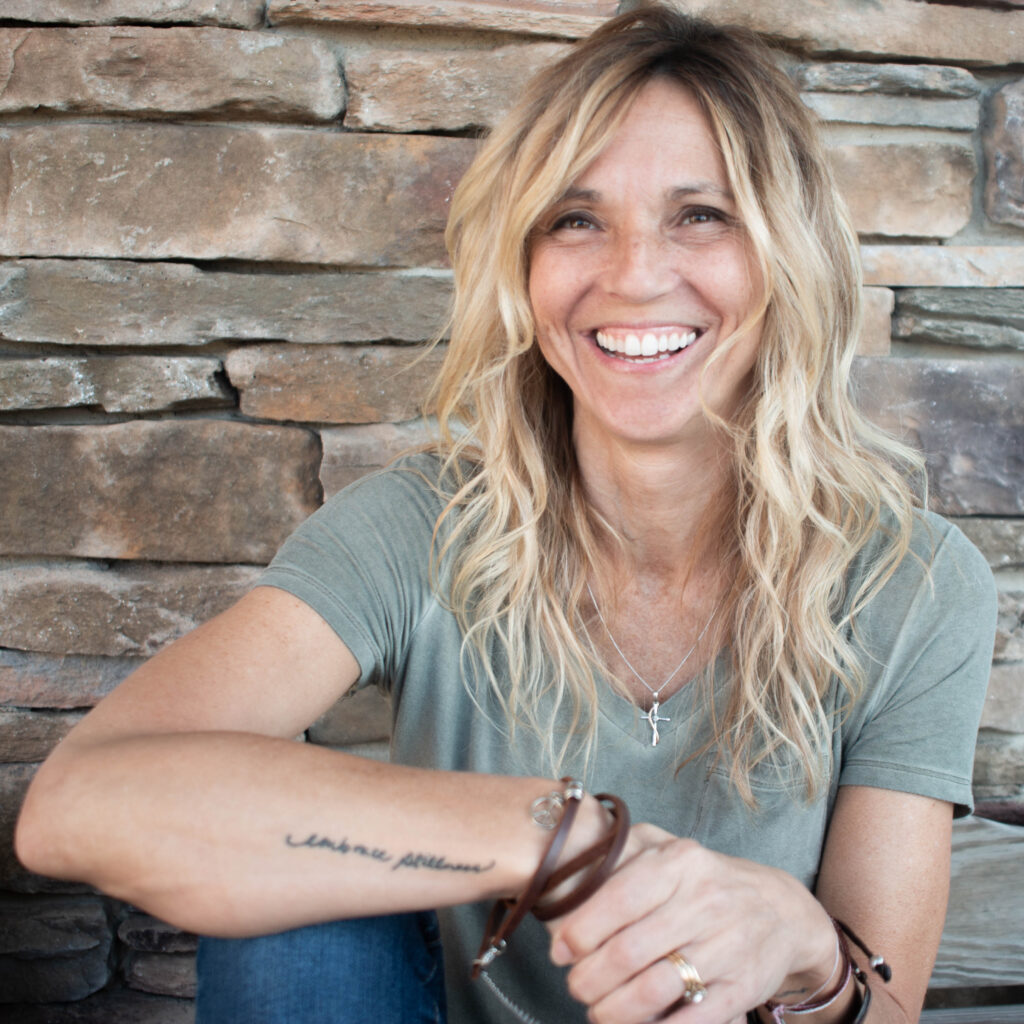 This friend letter comes to your inbox once a month with all sorts of things including one new blog post, links to other stories I share around the web, books and podcasts I'm enjoying, and an early heads-up about all things new and fun. When you subscribe, you will receive 3 FREE Chapters of my new book with Lisa Leshaw, "How Are You Feeling, Momma? (You don't need to say, "I'm fine.")
Give your mom heart the TLC it deserves by connecting with other moms who feel your pain
Have you ever wondered how so many Instagram and Facebook mommas look like they have it all together? You know, with their perfect family photos and seemingly perfect lives? Everyone is always smiling. They all look crazy happy.
If you go to my social feeds, you'll see a lot of these types of photos that make it seem like I, too, live in total bliss without a care in the world.
While I do indeed experience a tremendous amount of joy in my life as a mom, those fancy photos never tell the whole story. Often times I look more like the mom on the left: overwhelmed, anxious, wiped out, confused, lonely, afraid… because motherhood is hard.
Imagine if your biggest fears, deepest regrets, and heartfelt longings found a safe space to land where you felt seen and heard. Imagine finding comfort and encouragement in knowing you aren't alone in how you feel–all while experiencing the peace of God's love washing over you.
Well, the good news is>How Are You Feeling, Momma? (You don't need to say, "I'm fine.") is that place to land where you can feel a sense of belonging in knowing you aren't alone in how you feel. In this book, my friend Lisa and I give you a peek into our hearts as we share authentic stories about 31 emotions we all experience as moms in and around the real struggles and eternal joys of motherhood.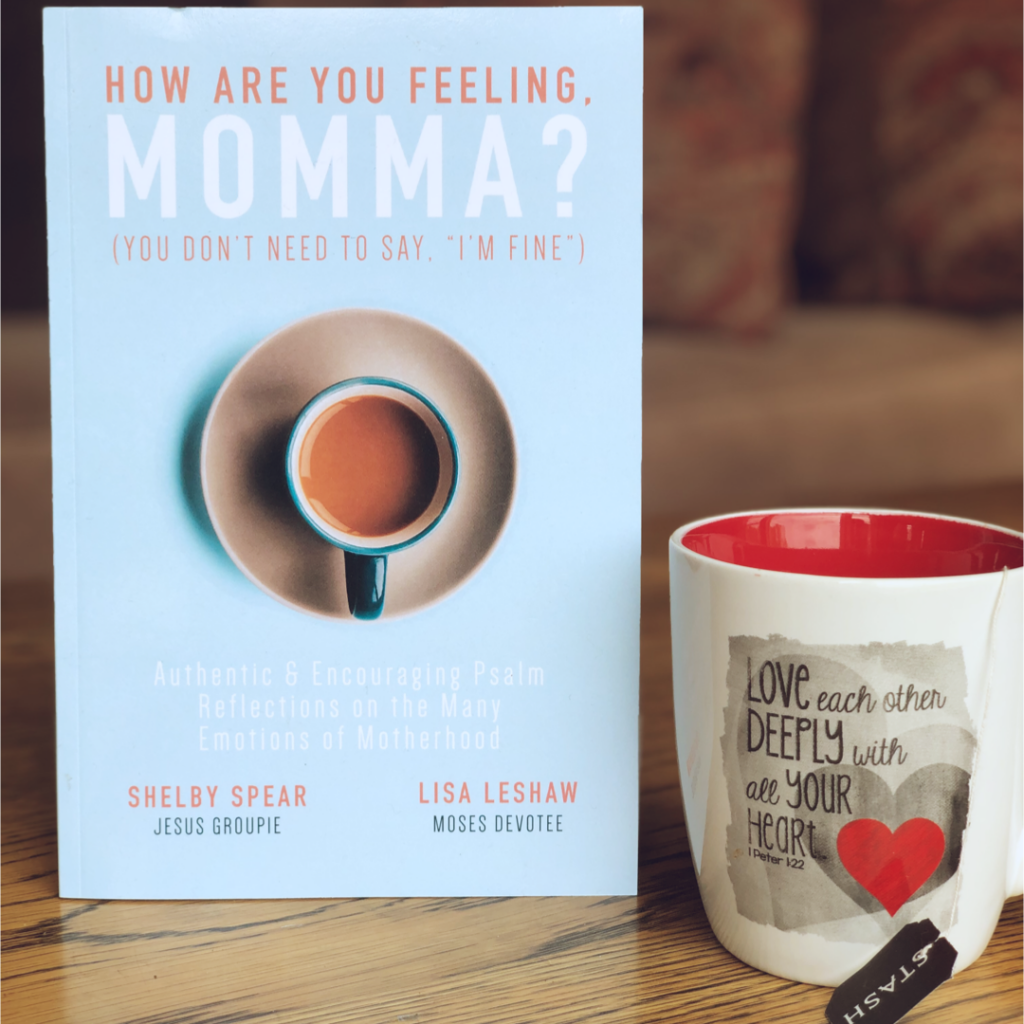 Publisher's Weekly 2020 BookLife Prize Finalist
"Thank you, Shelby and Lisa, for creating a work that stitches us closer together in a time of such unraveling. Thank you for sparking heartfelt vulnerability with your questions and sharing your lives, pointing me back to God's goodness and truth in the process."
– Ashlee Eiland, author of Human(Kind): How Reclaiming Human Worth and Embracing Radical Kindness Will Bring Us Back Together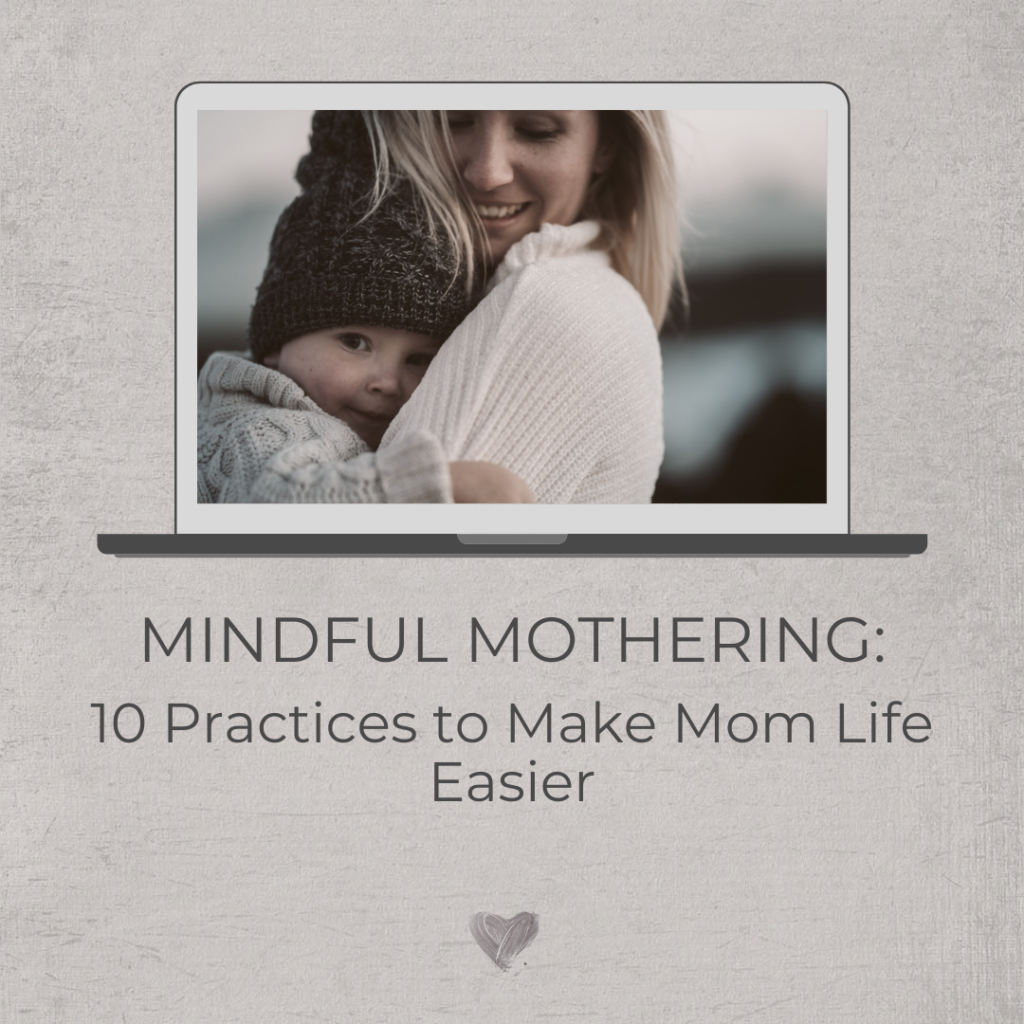 I'm not sure who said, "don't sweat the small stuff," but I had a book by that name sitting on my bookshelf when my kids were little. Let's just say I thought it was a b.s. concept because everything in my mom world felt like big stuff at the time. Like what is the "small stuff" when we are responsible for keeping human beings alive and well?
Welp. I realize now a lot of the stuff that wound me tight or weighed me down was really insignificant in the grand scheme—although I wasn't buying it at the time. It's hard to see through the weeds….
But now, because of space and time, I can see clearer. I understand that the small stuff really really really isn't worth sweating. Life is just too damn short.
As an empty nest momma, I often wish I could turn back time. Because now that I am sitting in the future, I realize most of the stuff that worried me sick, drove me bat sh%& crazy, and left me dumbfounded, was really just small stuff in the grand scheme. All that matters is the big stuff: love, grace, presence.
I talk about all of this and more in my new online course, Mindful Mothering: 10 Practices to Make Mom Life Easier. You will learn 10 practices to help you stop sweating the small stuff so you can stay focused on the beauty and richness of the big picture. All of the practices center around changing your perspective. Because when we intentionally change how we view ourselves, our kids, and how we view motherhood in general, the conscious awareness keeps our mom guilt, insecurity, and worry in check so we can feel confident, content, and peaceful… at least on most days. This helps us better connect with our kids and build deep and trusting relationships.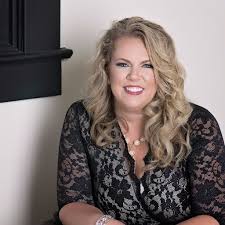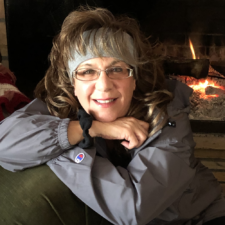 "Shelby renews your spirit and rejuvenates your soul, making you want to look deeply to discover your inner beauty & find your best voice." ~ Lisa Leshaw, friend and co-author of How Are You Feeling, Momma? and author at Guideposts & Chicken Soup for the Soul