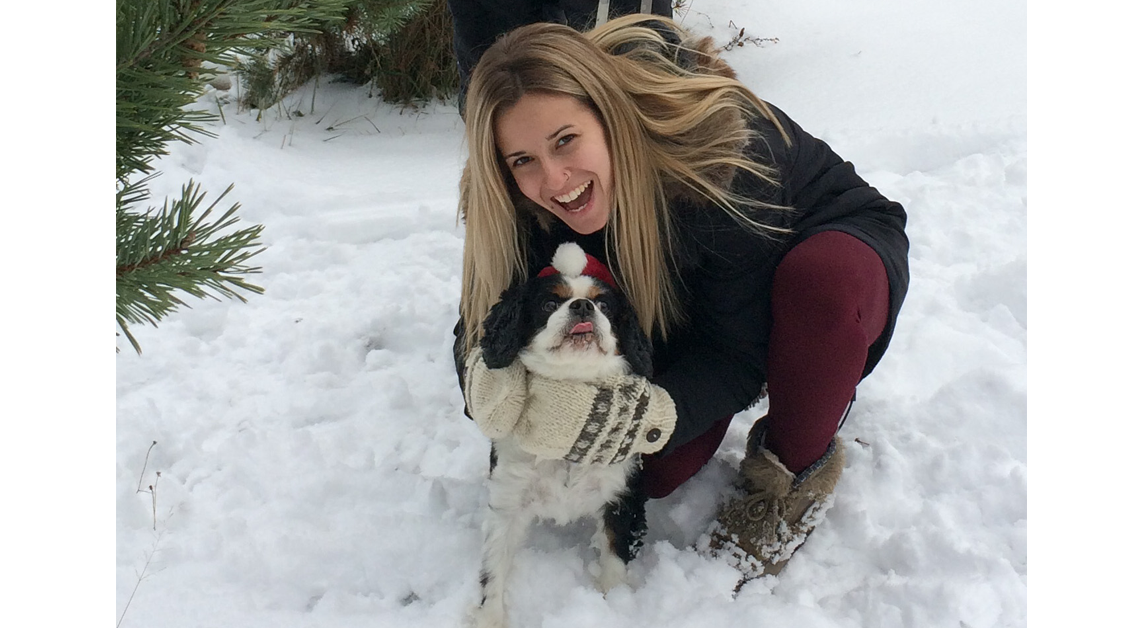 The magic of Christmas is in the air and sometimes you're lucky enough to capture a glimpse on camera. This past weekend was one of those moments for me–a twinkling exchange between a daughter and her canine best friend.
The thing is, the enchantment and purpose of Love incarnate exists 365 and 24/7, we need only be on the lookout. Love is everywhere in ways so obvious, yet so easily overlooked. Jesus was well-accustomed to such short-sightedness 2,000 years ago…and unfortunately a similar trend continues.
But we can change the way we look at things with a mindful approach. Celebrating the wonder and miracle of Christmas year round is easy, all it takes is a purposeful heart.
Let's look for LOVE on purpose, instead of waiting for the 'tie that binds' to find us.
Let's be the LOVE on purpose, instead of knotting up or severing the 'cord that heals us'
Let's share the LOVE on purpose, instead of holding back the 'thread that unites us'
Let's embrace the LOVE on purpose, instead of turning our backs on the 'Vine that feeds us'
And if nothing else, let's do our best not to blink. This life is fleeting. One brief close of our lids can cause us to miss the giving and receiving of this indescribable gift.
Love is in my heart, Love is in your heart, and Love is in the heart of every person we meet. The Divine image of Christ is amazing that way.
So let's remember to harness this amazing truth not only at Christmas, but every day.
Clear eyes, full hearts, can't lose.
Love incarnate always wins because Love incarnate is here to stay.
Be Love, crazy Mommas!