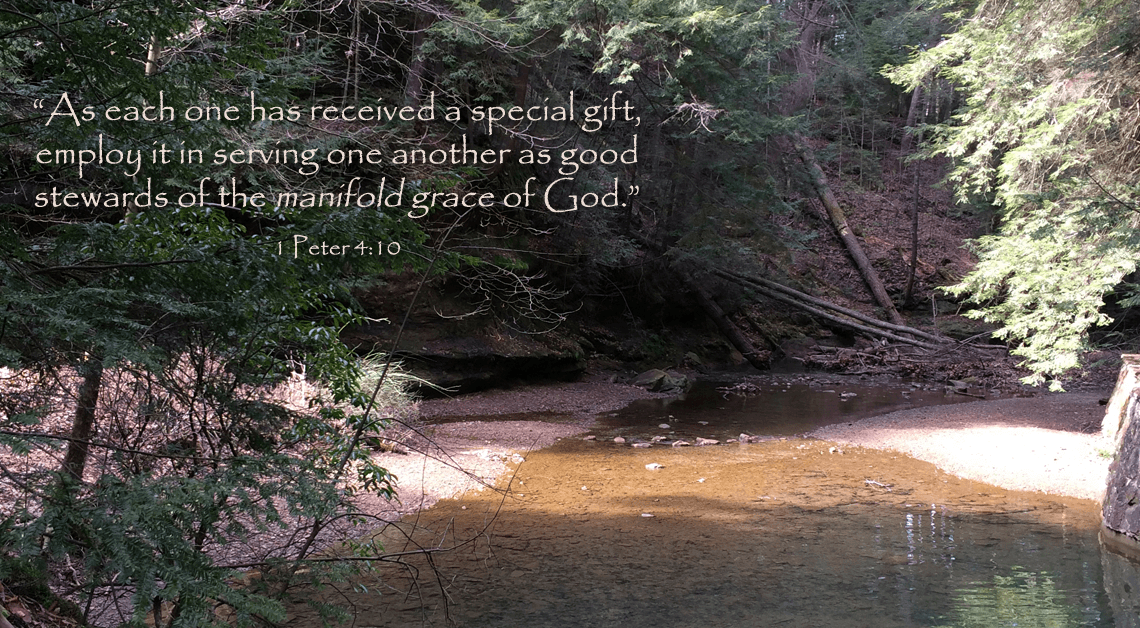 As a Christian who believes the Spirit of the Lord lives within me, I'm blessed to have the inherent ability to allow God's manifold grace to work through me. The catch being, I need to allow the grace to flow, which doesn't always happen. Some days I can't muster up any benevolence. Anyone with me?
Grace as a general word warms the soul with its many inherent definitions: prayer before a meal, kind and polite demeanor, simple elegance, a special favor, honorary presence, good fortune.
When considering Divine grace, one definition declares the favor a divine influence which operates in humans to regenerate and sanctify, to inspire virtuous impulses, to impart strength, and to endure trial and resist temptation.
Episcopal priest, Justin Holcomb, simplifies the concept this way, "Grace is the love of God shown to the unlovely; the peace of God given to the restless; the unmerited favor of God."
God placed me on the receiving end of such defined grace during a recent family scenario. My husband did something that poked a nerve and I retaliated with a demeaning, sarcastic barb. The real rub was I made the jibe in front of his parents, our daughter, and an uncomfortable waitress while she took our dinner order.
I embarrassed my soulmate, esteemed him not in front of his parents, and disrespected him in front of our daughter. No grace. And when he let me know how he felt, I offered a snide and bogus apology in return. Pride snuffed out any semblance of even a little grace.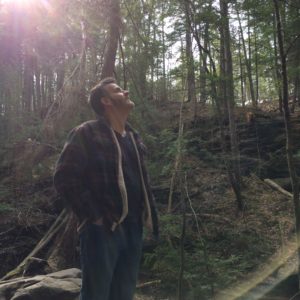 By God's grace, however, my spouse let his anger go for the rest of the meal and engaged in small talk to ease the tension around the table. Grace is the love of God shown to the unlovely
By God's grace, my in-laws rolled with the invisible punches and weaved themselves into the conversation. Grace is the peace of God given to the restless.
By God's grace, our adult daughter closed her gaping jaw and chose not to comment on my surly conduct. Grace is the unmerited favor of God working through another.
The full measure of the following scripture came to life,
"As each one has received a special gift, employ it in serving one another as good stewards of the manifold grace of God." 1 Peter 4:10
Almost every person sitting at the table exhibited the manifold grace of God; I was the ugly exception to rule. Yet, I am grateful for the humble reminder my family portrayed.
Adding the rich descriptor of manifold to the sentiment of grace enhances the eloquence, like placing a crown on its noble heritage Click & Tweet!  The two words seem destined to complement one another. And sitting for a spell within the meaning of both in relation to God disarms my heart.
The emotional nourishment strengthens and clears the dissonance which tends to resonate from my grace weary, pride heavy, sinful heart. I'm compelled to crawl into the words and snuggle up against the blanket of Divine favors God calls me to steward.
Mark Batterson tells us in, If: Trading Your If Only Regrets for God's What If Possibilities,
"Mercy is not getting what you deserve. Grace is getting what you don't deserve. And within each, there are infinite varieties. That's why it's called, 'the manifold Grace of God'."
How often do we forget we aren't getting what we deserve because of mercy? And how many times do we overlook the blessing of getting what we don't deserve; grace?
When it comes to putting a number on my oversights, I can't count that high. But I don't think Jesus ever claimed living the Gospel was a breeze. Daughter, spouse, and in-laws: please forgive my poor example.
Grace.
The word alone contains enough spiritual undercurrent to change the world.
Manifold grace.
The emboldening adjective makes it impossible for us to hide from the implications.
Each one of us receives a special gift for serving one another, as good stewards of the manifold grace of God Click & Tweet!  May we all remember our inherited pardons, and pass them along to others, especially when doing so is a challenge.
Kindle the kindness, crazy Mommas!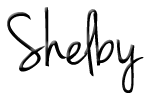 Thank you…
Lori Schumaker at Lori Schumaker – Searching for Moments for the #MomentsofHope linkup