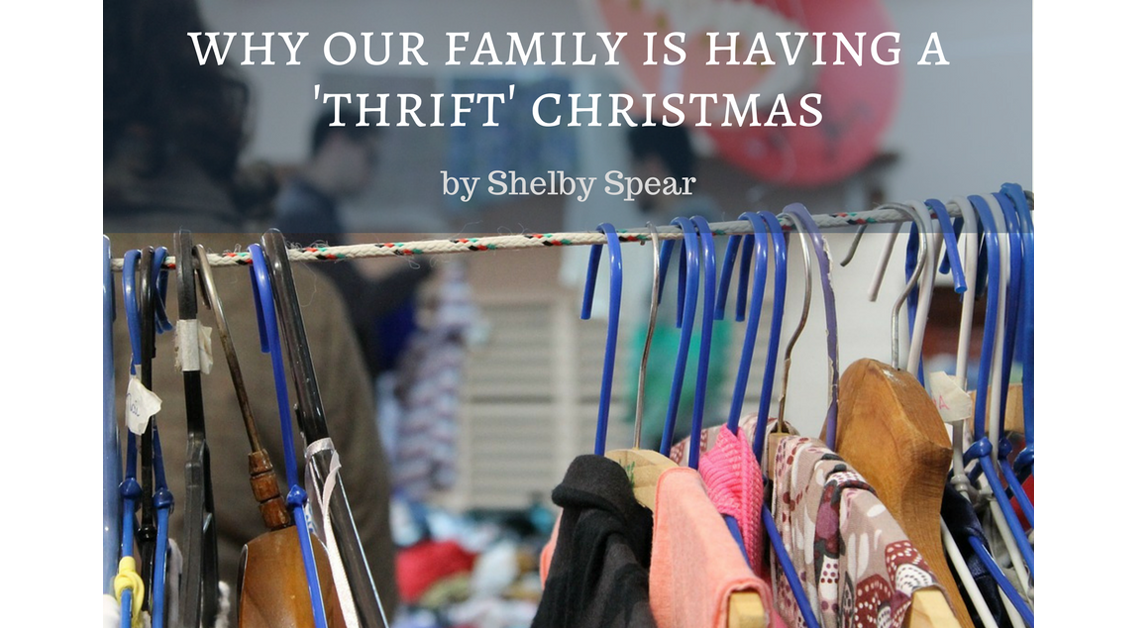 The Spear family gift-giving mantra for Christmas 2017 is go used or go home. Every gift shared in our family of five must be a thrifted item, a decision committed to last year after several second-hand treasure exchanges became fam favorites. And I can't tell you how refreshing these last couple weeks have been. Black Friday and Cyber-Monday came and went without a peep. And Amazon power shopping made the ixnay list, transforming the smiling brown boxes into ghosts of Christmas last.
We've had an absolute BLAST seeking out never-before-visited thrift shops all over town. Our rare finds include funky garb, vintage art, and repurposed gadgets. There's something about the whole 'used' vibe that feels more authentic, vibrant, earthy.
When we buy clothes, art, books, dishes, vinyl records at a thrift store, it's exciting. Everything holds treasure status because of its uniqueness. Thrifting is searching for gifts, throwback style, where old is the new hip. And the discount pricing isn't so bad either. But we don't thrift just to save a buck. We thrift because we love to find cool stuff. We thrift because being different, dressing off-trend, is more our style. Our willingness to revive something super random is life-giving.
And then there are the stories.
————————————
Find out the rest of why we are having a 'thrift' Christmas–especially the interesting connection between thrifting and the meaning of Christmas I'd never thought of until God whispered into my ear the other day–on my guest post over at TerriFullerton.com
Terri is a special friend I met through this writing gig…and God blessed us with the opportunity to meet in person, which is a real treat in today's online world. Terri's heart is special, something you'll realize immediately after reading any of her work. So stick around her site after heading over to read the rest of this. You'll leave the better for it for sure.
Thrift on, crazy Mommas!