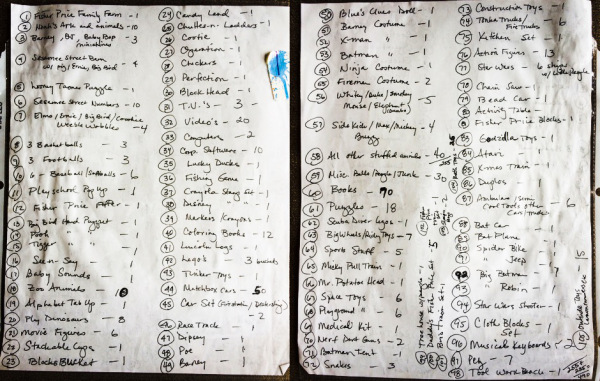 When you have three kids in a span of 42 months, a lot of chaos crams into the space of everyday living. My boy, boy, and girl munchkins in that order were eight, six, and four when I lost my mind on an otherwise normal day in March of 2002. In a span of seconds, I fell from the end of my rope into the deep end of the motherhood pool.
My cherubs decided this day to have a group whine session, much different from wine sessions adults partake in. Whining isn't fun for anyone involved but serves the purpose of black-out inebriation in other ways.
"I'm bored," bemoaned son one. Followed by, "So am I," from son two and, "Me too, Mommy," from girl.
The classic, throwback kid complaint.
A mature choice for responding was to ignore the drama and send my kids on their way with a suggestion to use their imagination and find new uses for their toys. But on this day my measured mothering etiquette lay dormant. I'm guessing PMS was in full force or I was in the middle of a week flying solo while hubby worked out of town.
Instead of paying attention to the warning signals my body sent out, muscle twitches and eye ticks, I chose to engage with my kids complaining.
Join me over at Red Tricycle to hear what happened after I lost it!
How Losing My Mind Turned Out to Be the Best Spring Cleaning Ever
Meltdowns can be bliss, crazy Mommas!