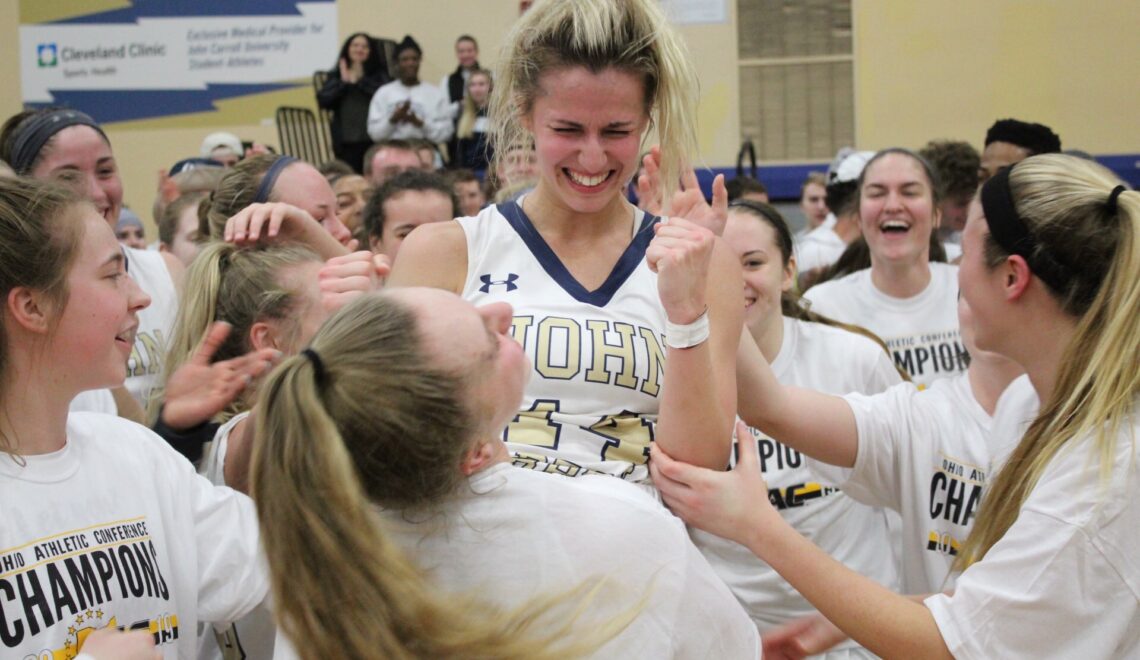 As moms, we have no idea what we're in for when the role of mother crowns our head. And make no mistake, we deserve a crown. Anyone who vows to honor raise, nurture, and protect a human being despite having no qualifications or experience is the queen of something. Maybe the land of cluelessness and naivety, but whatever.
From the get-go, we realize how unprepared we are for the onslaught of sensory, emotional, and spiritual experiences that will shape how we view ourselves, our children, and the world. Life as we know it shifts dramatically when the magnitude of our responsibility settles in our bones. Such a restructuring of our reality does a number on our heart, which is an emotional enigma of its own.
To make sense of the discombobulation surrounding our new job description, we tend to latch on to what the experts say is normal and customary for our child's development—ages and stages with assumed milestones that we look forward to experiencing. As we witness our kids reach each mile marker, we bask in joy and gain more assurance that we aren't totally blowing it. The progress means the hopes, dreams, and desires we have for them are coming true.
But it's the moments we don't anticipate as moms that invoke some of the most profound reactions within us. I'm specifically referring to those priceless situations when the personal hopes, dreams, and passionate pursuits our kids have for themselves come true, rather than our mom-scripted narrative for their future. Seeing their feelings on display after a great sense of accomplishment is otherworldly. I experienced a moment such as this a couple of weeks ago. It was a doozy and I'm still love drunk.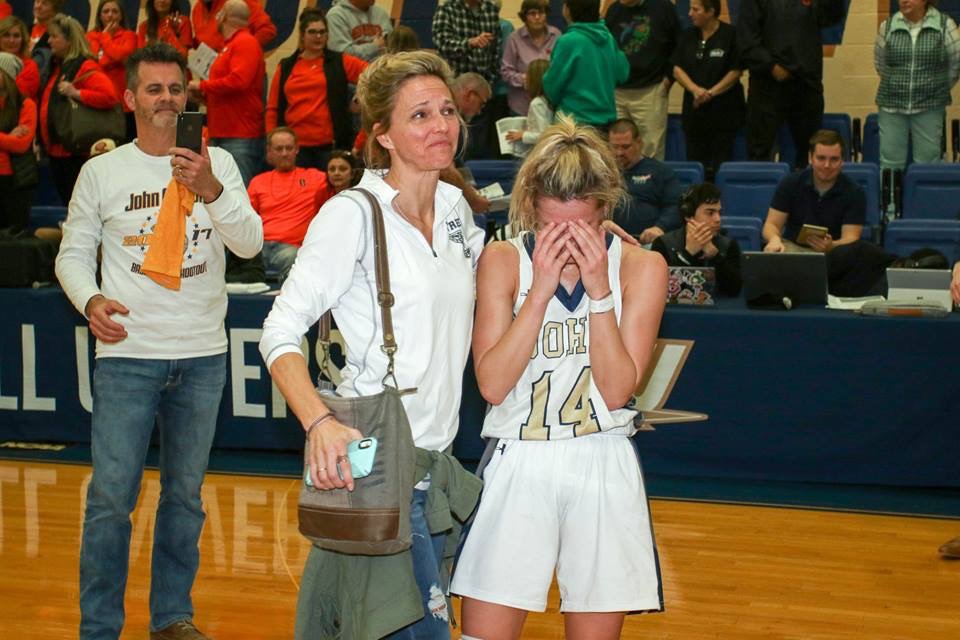 We'll never be able to anticipate our reaction when we see our kid respond to achieving a goal that they worked so hard for. Whether they make the team, get cast in the lead role, perform the solo, compose the music, win the art prize, get into the dream college, earn the award, win the big game, get the job, the magnitude of emotions swirling inside our kids when they set their hearts and minds on something and go after it can't be measured.
It's only when we see the utter relief, joy, and "I did it!" scream across their face that we realize just how much our kid was holding in—all the stress, determination, drive, faith, courage, etc. wound up inside their heart now pouring out in real time. As a mom, such an unleashing can be our undoing. In every amazing, overwhelming, heart-thumping, tear-jerking way.
My daughter is a senior point guard for John Carroll University. On February 23, 2019, her team played in its first-ever OAC Tournament Championship game in program history. I thought I'd felt it all as a mom the week before when they won the first outright league title in school history—a huge accomplishment, on senior night for my daughter no less. Kahrin had the game of her career (also surprised us by singing the national anthem!) and watching her let out a warrior cry after achieving her dream and cutting down the net fueled me with joy and elation I'd never experienced
But this was just a precursor to the tournament championship game that was the next goal on her list. After a thrilling comeback to tie the game after trailing for most of the 40 minutes, her teammate let a 3-ball fly that sailed through the hoop with 1.8 seconds, ultimately giving John Carroll the historic victory. When the buzzer sounded, every ounce of emotion stored up inside my daughter's 5'2" frame poured out in dramatic fashion as the gravity of what her team accomplished and the reality of what she just earned sunk in. (The video below shows her immediate reaction #14)
Winning a championship was a dream she pursued since she was a little peanut dribbling a ball twice the size of her head. Her raw emotions slayed me to the core. Especially when she won Tournament MVP, which was an unexpected reward. I felt things I'd never felt before—which seems impossible because I'm a wad of feely stuff every day. But that's the glory of motherhood, a constant blooming of newfound sensations inside an ever-expanding heart full of love for our kiddos.
Our journey as mommas wouldn't be as glorious if stationed inside unwavering and predictable constructs. The thrill of the unexpected catches us off guard with a purity and newness that is refreshing. What a gift. And the full-bodied delight of watching our kids fulfill their dreams reminds us to keep pursuing our own. What a reward.
Expect the unexpected, crazy Mommas!

How's your mom heart feeling these days? Enjoy 3 FREE Chapters of my new book with Lisa Leshaw, How Are You Feeling, Momma? (You don't need to say, "I'm fine.")  Or order your copy today AMAZON  BARNES & NOBLE