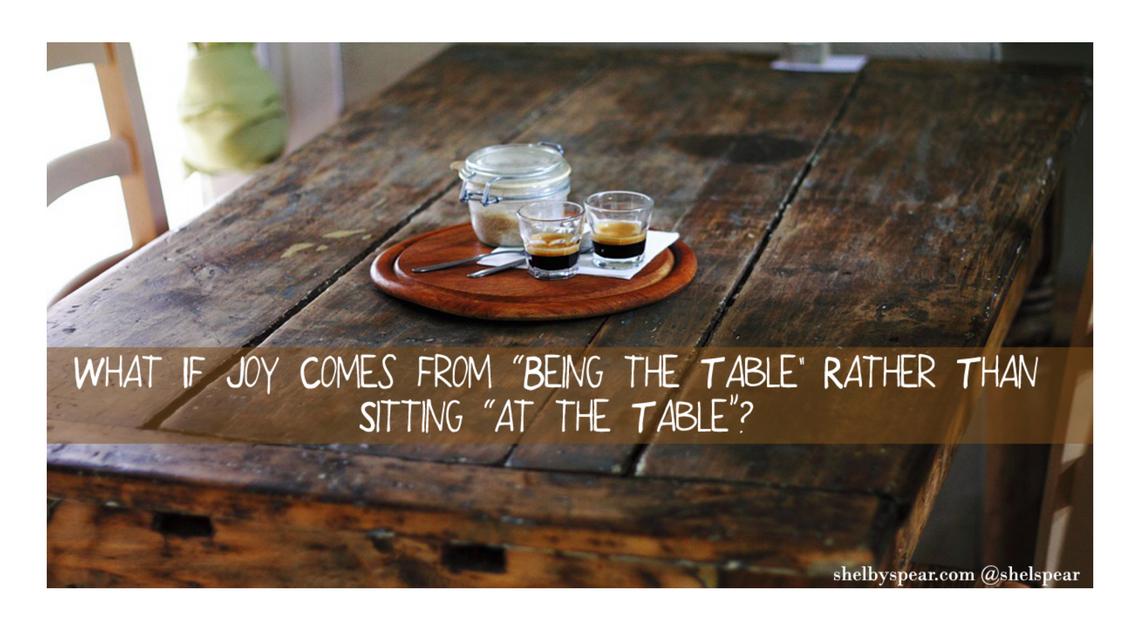 When Thanksgiving rolls around every year, much discussion and focus centers around 'the table'. And rightly so, as the table is the cornerstone for coming together in fellowship through breaking bread with family, friends, acquaintances, and even strangers.
Because this universal holiday celebration allows for a one-day cease in activity, such a beautiful gathering is possible. But, as life would have it, the other 364 days of our annual existence often brim with chaos from demanding schedules stacked full of maintaining a home, raising a family, and fulfilling adult responsibilities. The power of the table carries the risk of becoming a casualty of circumstance.
So how do we find time to sit at the table and enjoy each other's company aside from our one-day tradition when life spreads us thin and pulls our family in multiple directions? How can we engage in meaningful, face-to-face connection when our spouse travels, our kids have opposing activity schedules, or unfortunate events have severed emotional ties or left us empty with grief?
What if we become the table? Meaning no matter where our feet are planted, our presence creates a space to connect—be it with family, loved ones, neighbor—and be thankful for the gift of life between us. Because if a physical table is symbolic for a place to affirm trust, confidence, and comfort with others through sharing a literal and figurative loaf, doesn't our human connection with another person offer the same blessings?
While a table has four legs and can hold a feast, we hold something even greater within us—the image of God. Although we only have two legs, this Divine presence in our heart has the capacity to hold enough Love to shower upon everyone we meet. And drawing on this cosmic nourishment becomes a spiritual breaking of bread through our interactions with others regardless of our physical surroundings.
Every time we listen, console, encourage, empathize, forgive, accept, care, love we are engaging in a perpetual display of gratitude for life and relationship. Whether we are in the car with one kid during a mom taxi run, in line with strangers at the grocery store, on the phone with an out-of-town loved one, opportunity exists for us to be a traveling table of God's Love Click & Tweet! . And if we have such a mindset, we should be able to end our days feeling stuffed with joy and satisfied with the profound reality that relationship is what makes life worth living.
May this Thanksgiving transcend the tradition of sitting around a table for a one-day event, or even a weekly meal, and be more of a reminder for each of us to be a table of plenty for others every moment of every day, as best we can.
When we nourish others, we nourish ourselves.
Let's be the table, crazy Mommas!