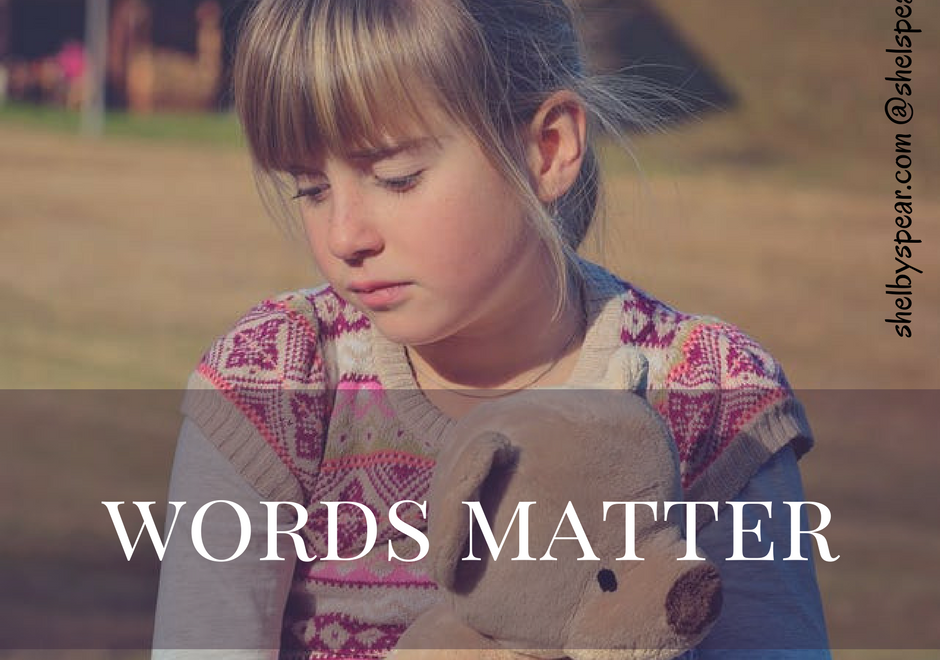 (Part 1 of a 4-part series on The Four Agreements: A Practical Guide to Personal Freedom by Don Miguel Ruiz)
Words matter. What we say has the power to inspire, uplift, encourage as well as crush, shame, or defeat the spirit of another. When it comes to our kids, of course we want to build them up with our words. Our intention is never to break them down, but the reality is sometimes we do. At least I do.
The demands of raising a family, stress from the outside world, illness, inner baggage, etc. all play into our reactions to life. The bi-product of exhaustion and paper-thin patience is often careless speech. When we skip the inner sound check, don't filter what we're about to say; any wayward emotions strapped to the back of our words can burden the heart of the little (or big) ears who hear them.
If you haven't read The Four Agreements by Don Miguel Ruiz, trust me when I say this 138-page gem is a game changer. Regardless of your world views, religion, spiritual beliefs/unbelief, the book shares universal truths that resonate with the human heart. Period.
The first agreement is: Be Impeccable with Your Words
Thirty seconds on Twitter, five minutes watching the news, or a quick read through the comment section of a hot-button post proves a large-scale, massive rejection of this mindset. Knee-jerk emotions rule the messaging roost far too often.
While the non-stop stream of evidence makes it easy for us to call out others for their poor behaviors, calling out ourselves is a bit dicier. We don't like or want to admit our word fouls. Because, the shame thing. Since we don't like to feel shame, and we for sure don't want to cause similar shame in our children because of our loose wordsmithing, we have a lot to gain in agreeing to be impeccable with our words.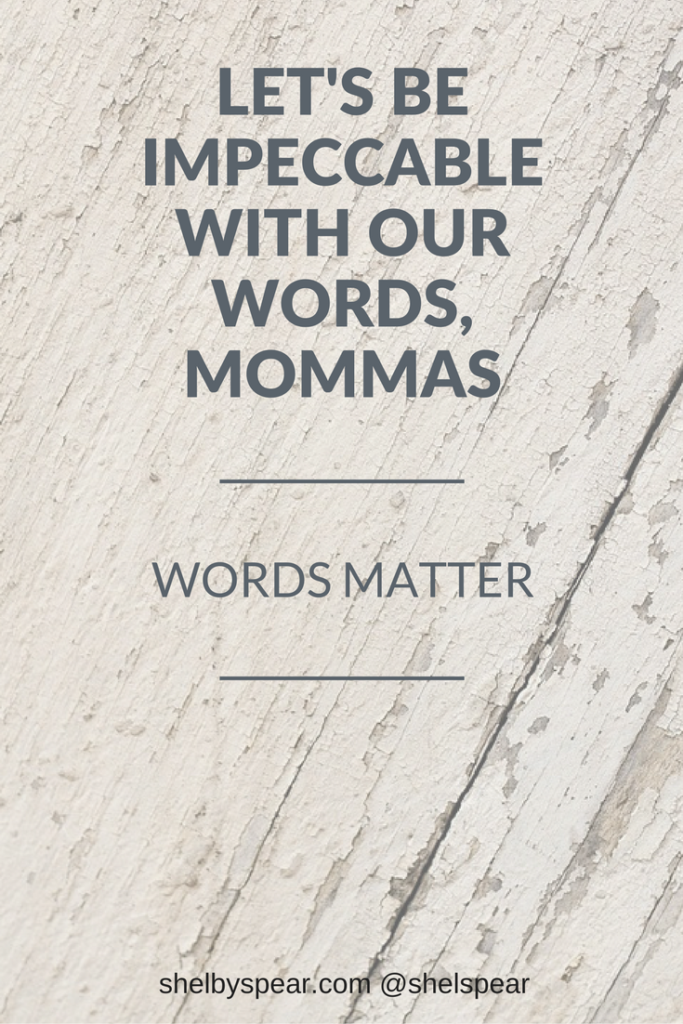 As the guy named James said, "It only takes a spark, remember, to set off a forest fire. A careless or wrongly placed word out of your mouth can do that. By our speech, we can ruin the world, turn harmony to chaos, throw mud on a reputation, send the whole world up in smoke, and go up in smoke with it." (James 3:5-6 MSG)
The good thing is that a carefully placed word can do the opposite. Our speech can heal the world, bring harmony to chaos, repair a reputation, and send the whole world up in a spirit of love.
And I believe the process starts with a healthy heart. If we want the Holy Spirit to get ahold of our words before they leave our lips, their place of origin needs to be in good working order. Click & Tweet! A detailed cleansing of all the negative vibes circulating through our heart space is necessary for us to speak from a deep place of love rather than the shallowness of fear and all its ugly counterparts.
How we undergo such a purifying process is different for all of us. But I believe the result of our effort is universal: a widespread building up of the world around us.
Would love to hear how this agreement to be impeccable with your word is changing you and your family. Please share in the comments.  And forward this to a friend so we can all do our best with our words.
Stay tuned as I delve into the 2nd agreement next week.
Praying you forward, crazy Mommas!

If you like this post, you may also like Motherhood is patient, Motherhood is kind. And other love stuff...
Would love to have you and a friend join the family! Sign up and receive your free download "Who I Am as a Mom in Christ"